Adsense Revenue Sharing Websites
In the past couple of years there's been a rash of Google Adsense Revenue Sharing websites appearing online. However many are not a good ROI (Return on Investment). The majority of these websites attract people mainly in poorer countries looking to make some pocket change for just posting their thoughts.
The problem with this are that these posts are of poor quality writings and the money you earn is determined on the advertisement revenue generated by the Google Adsense ads. Since these ads generate various amounts depending on the ad budgets of the countries they appear, those that post will make only pennies for hours-worth of writing.
Are Adsense Revenue Sharing Websites worth it?
If you are using these websites as a source of income, they are absolutely not worth wasting your time on. First off you would be better off spending the time writing good content for your own website and blog that can generate you dollars and not half cents.
Another thing to consider is that you are not guaranteed to be paid by these websites. When joining you must always read their Terms of Service agreements and you will see that many of them all read like they were written by the same person.
Many of them state that they can, at their sole discretion, modify, suspend, or stop the revenue sharing program at any time. This basically means that they are under no obligation to pay you, and many do not even say that you "will be paid." Another thing that you must do is to find out where these websites are headquartered. This is very important if you should want to be paid via PayPal.
For instance, I have written two scam reviews on two more recent popular websites. First there is Bubblews, which is based in the United States and seems to be the first of these social network revenue sharing websites. Then there is CGP Gallery which is based out of Bangladesh. PayPal does not support Bangladesh because of a high risk of fraud and other banking problems.
People who write on these sites do not seem to care
In order for me to write up reviews on these sites to see if they are scams or not, I had to join them so I could get a first-hand look at how they operated. It is free to join them so the only thing I would lose would be my spare time.
I joined Bubblews first and was quite shocked that they were paying 1 cent for every Like, Comment, and Unique View that each post would get. With the thousands of members they had, I was wondering how long could they sustain this obviously flawed revenue sharing model?
But I, like everyone else, just kept writing and posting and getting paid. While many of the members were blindly spending hours there just to make $5 to $7 per day, I was posting when I had free time and waiting for the payment bubble to burst.
The payment structure had to change
Then it happened and the payment structure changed to something more economically sound. Oh boy! Many of the members went nuts! They started complaining and wondering why they were not making as much money, while totally ignoring that getting paid 1 cent per interaction is not sustainable.
I mean, if you are complaining that you are now making only $2 per day if that, instead of the $7 you used to make, perhaps these people should go out and find themselves a job? Bubblews and all of these Adsense Revenue Sharing Websites are not jobs. They "share" ad revenue with their members and members are not employees.
So all of these upset members started leaving Bubblews and started flocking to CGP Gallery, who was also offering the same exact flawed unsustainable revenue sharing payment model. Now I had been paid 3 times by Bubblews and I treated that money as extra pocket money and not income to live off of.
Though they mismanaged their financial outlook with their revenue sharing model, Bubblews is not a scam. Being that I had made many friends at Bubblews and they had left for CGP, I decided to join there too, though I stayed a member of Bubblews.
CGP Gallery turned out to be a scam!
When I joined CGP Gallery, I noticed some things right away that gave me misgivings about the legitimacy of this website. First off their entire look of the User Interface was an exact copy of Bubblews and there was no About Us page explaining who the owners were.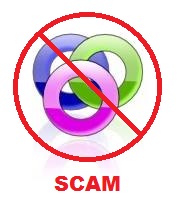 As I state in my CGP Gallery scam review, I noticed many Red Flags regarding that website. Though they state in their Terms of Use agreement that they are governed by the laws of Bangladesh, they say in their FAQ that they pay via PayPal. Well it is known that PayPal is not supported in Bangladesh, which is one of the reasons why Bubblews stopped accepting members from there as well as Pakistan.
So why would a website that knows PayPal is not supported in their country, offer it as a payment option? Are they that inept or are they scamming their members? Well I soon found out that there were many members who were never paid well past their due date. It turns out that CGP Gallery is a scam.
These writing sites are appearing more frequently
I belong to a Facebook forum for CGP Gallery and many of the members on there who have not been paid multiple redemptions, months after they are due, are mentioning all of these other revenue sharing writing sites that seem to be sprouting up like weeds.
All of them are seeming to offer the same exact flawed revenue sharing payment model that has forced Bubblews to restructure. Plus these other sites are just starting, meaning that they are starting with $0.00 in their budget and anyone who knows how Google Adsense works, would know that a website cannot earn a lot of money without thousands of daily visitors.
So being that these new websites are starting from scratch, they will not have enough money to pay their members what they say they can for possibly months after they start. But these people who join these sites assume that the money will be there. Sadly enough, they will all be disappointed.
These are other Adsense Revenue Sharing websites that started after Bubblews, that are either not paying their members, are extremely late in their payments, or are paying what their members complain are too low. CGP Gallery, EliteVisitor (which just shut down because the owner stole all the money earned that was going to its members), Pay2Write, MyKytes, Daily Two Cents, IDCircle, Persona Paper, and TSU.
Where you can make more money writing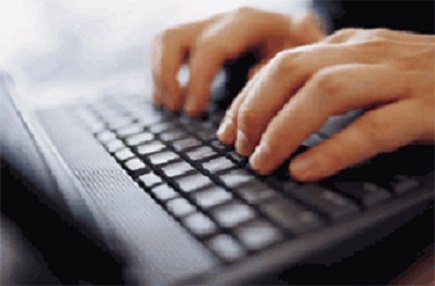 In my opinion, writing for any of these websites is a big waste of time if you are looking to make real money to live off of or at least make enough to buy some groceries. Here in the United States the current average minimum wage is $7.25 per hour. The most you can make with one of these sites is MAYBE $1.00 per hour.
Why would anyone complain about making low payouts from these sites when these sites are not obligated to share their revenue with their members? Like I said earlier, if you are complaining about being paid pennies, go out and get a minimum wage job.
But if you want to make money writing from home and the type of money that you can live off of, you will not find it writing for these revenue sharing sites. You must either write blog or website content for other websites. Even better, create your own website and then monetize it with affiliate ads.
Affiliate Marketing is a billion dollar a year industry and many people make a ton of money by just writing about products, writing product reviews, and promoting them on their websites. I do this with my other two websites and I do not know how to program. Best thing about Affiliate Marketing where I do it, is that you are given a programmed website to build upon.
If this type of writing would interest you, you can either click the top link on my Wealthy Affiliate Review post, my FAQ page, or click the Wealthy Affiliate University banner ad I have above and to the right on this page. If you have any questions about what you have just read, please leave it below and I will reply. Please also share this post on Social Media using the buttons below. Thank you!
https://legitimatejobfromhome.com/adsense-revenue-sharing-websites/
Adsense Revenue Sharing Websites - Most Are Not a Good ROI
https://legitimatejobfromhome.com/wp-content/uploads/2015/02/pennies-426018_640.jpg
https://legitimatejobfromhome.com/wp-content/uploads/2015/02/pennies-426018_640-300x300.jpg
2014 & 2015
Reviews
affiliate marketing,work at home jobs
In the past couple of years there's been a rash of Google Adsense Revenue Sharing websites appearing online. However many are not a good ROI (Return on Investment). The majority of these websites attract people mainly in poorer countries looking to make some pocket change for just posting their...
Robert
Prescott
robertp@legitimatejobfromhome.com
Administrator
The Best Legitimate Job From Home