How to Avoid Student Loan Debt and Get an Education
How many of you have either graduated college, or know someone who has, that now owe a lot of money? Many people graduate and are not even in the career they studied for. What if I could show you how to avoid student loans and debt while still getting an education?
The jobs of today are more internet oriented
Many of the jobs that our parents had when we were younger have either gone out of business or have become so automated that the workforce of humans have been cut in half. Manufacturing and auto assembly jobs are perfect examples. What other options are there?
Even the retail stores are either closing down completely or reducing their workforce drastically in order to stay in business. Many people are making their purchases over the internet, avoiding the traffic and the crowds to buy the goods they seek. This has created many layoffs.
People that find themselves in this position are not too keen on starting over again in an education that will train them for a tech job of sorts. These types of jobs are in high demand, but many feel the level of education needed is beyond their ability or the time needed to grasp it.
However that line of thought is really not that relevant anymore. Just like automation has replaced many forms of human jobs, it has also made education easier in some respects. There are some jobs that one can do online and from anywhere that are easy to learn.
In this post I am going to describe one such learning opportunity that can give anyone looking for real lasting results, the ability to earn a decent income. It is important to know that this type of education does take time to bring results but it is not hard to understand and it is inexpensive.
I discovered a new kind of career path
The foundation of any business on the internet requires a website. This website can be yours or belong to someone else. You can create a career using both, but you will get the most bang for your buck in the long run if the website belongs solely to you. Plus you will have more flexibility.
This is what happened to me. Back in 2009, just after the economic and stock market crash, a job I had been with for 20 years went out of business. Like so many others across the country I became unemployed scrambling to find work. I soon realized it was so hard to find employment.
Every type of job I was qualified for had no openings and the few that did, I was told that I was overqualified. I had to find a whole new career and that meant first getting an education. I started searching for a type of job that I could get going as soon as possible that had on-the-job training.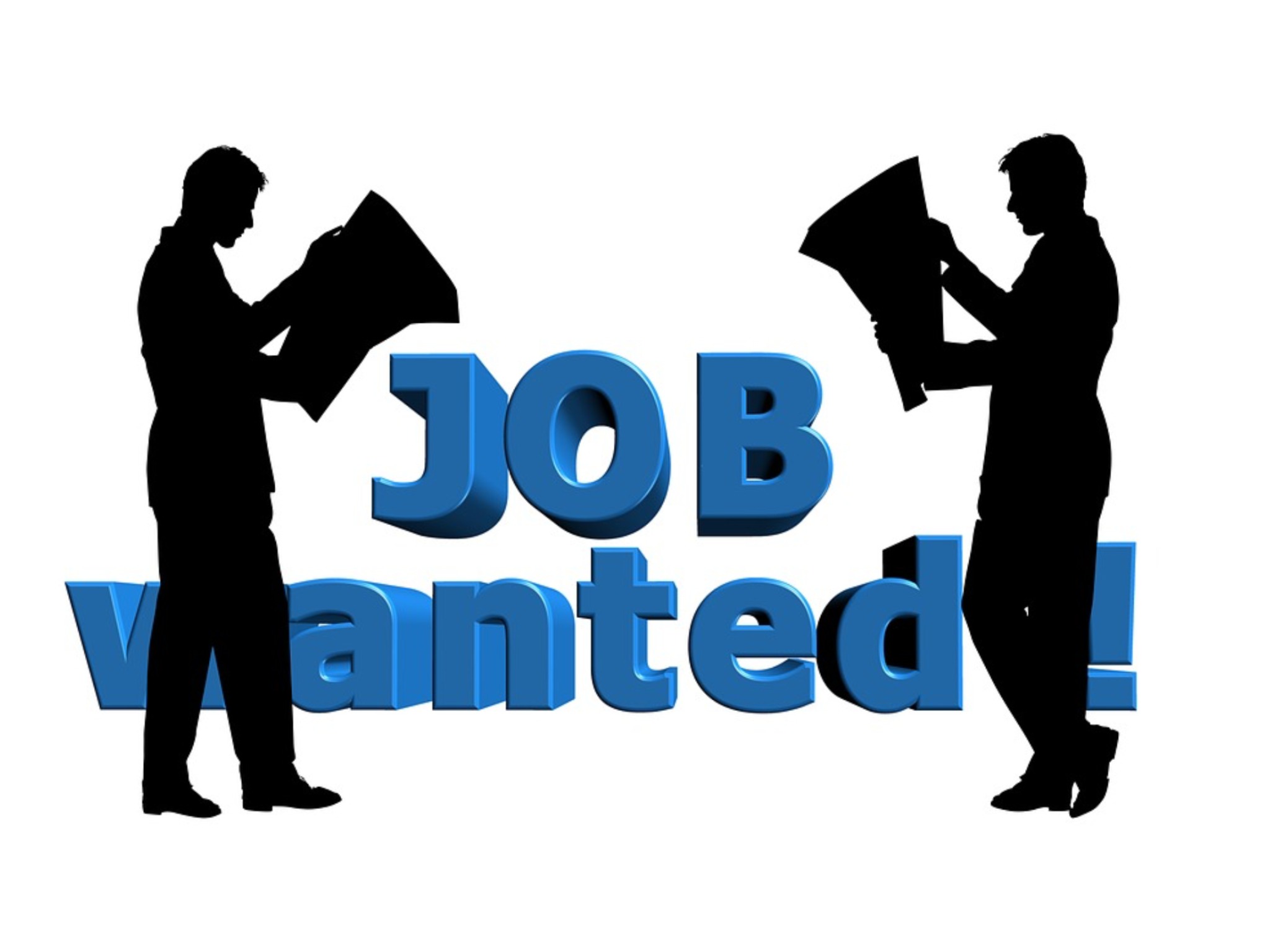 To make ends meet I started selling things around my house on Craigslist and eBay. I actually made pretty good money selling on eBay and thought that perhaps I could make this my future business. Others were buying wholesale and drop shipping items sold online as a full-time job.
What if I could identify types of products that people like buying and offer it to them online so they didn't have to leave home? After all, this is technically how the richest man in America, Jeff Bezos of Amazon got started. Now Amazon is the world's largest e-commerce retailer.
How education helped me to jump start a new career
It is one thing to come up with a new career path, but it is another thing to put it into practice in an effective manner. Even if I were to pursue the career of being an eBay PowerSeller, which I eventually became, I needed education in how to go about doing that efficiently.
Fortunately there are some simple online courses on how to sell on eBay the correct way that will lead to profitable results. Once I identified the type of products I wanted to start selling, I went out and found a trusted directory of certified wholesale drop shipping distributors.
Within two years I became what is known as an eBay Top Rated PowerSeller, bringing in $1,500 to $2,000 per month in pure profit. The education I needed to get started on this new career only cost me $299. I more than made that back within my first four months on eBay.
Even though I personally know people who have made eBay their main source of income, it is a kind of work that is very time consuming and has its share of problems. One such problem is eBay itself. In order to sell on eBay you have to pay them and PayPal fees which cut into profits.
I eventually decided on a different kind of internet marketing that could produce higher profits without paying annoying fees. I wanted to create my own internet-based e-commerce website, but again I needed the right kind of education to get me started down that path.
I found a Free-Trial education program like no other
When doing my research in, how to start an e-commerce business it became obvious that I needed my own website. If I was going to be a success and remain profitable, I had to be able to not just build but update my own website with all of the products I wanted to sell.
The problem I faced was not knowing how to do any kind of programming to build my website. This is when I came across an ad for an education in WordPress website design for the complete beginner. This training claimed that I could build my website in less than 30 seconds.
That sounded like the answer to my problems, but I was still a bit skeptical so I investigated it a bit more. Everything sounded legit and even became more interesting when the advertisement said that I could get the first 10 of 50 lessons all for free. Now I was definitely going to try it!
At first I thought this was a scam. What was the catch? Like a miracle solution to my original problem of building my own website e-commerce business, this education program delivered what it promised. If it weren't for this free-trial education, I wouldn't be where I am today.
The entire certification training course consists of 50 lessons and this education program allows you to try out the first 10 lessons totally for free! No experience or credit card required to start. In addition you were given free access to a website builder and a keyword research tool.
A new form of quality FREE online education
The first 10 lessons that you receive for free are not a bunch of hype or filler information. You actually learn how to build and set up one pre-programmed WordPress website. Yes, you do not have to program it. Then you learn how you can make money with a website doing affiliate marketing.
Even though I had heard of affiliate marketing, I didn't know exactly what it was about and how popular it really is. In fact it is so popular that many of the stores we all shop at have affiliate marketing programs. Here is a brief list of popular retailers that have affiliate programs.
Amazon

Walmart

Home Depot

Best Buy

Target

Apple

Sam Ash Musical Instruments

Barnes & Nobles

Microsoft

Foot Locker

Gamestop

Enterprise Rental Cars

Sony
When I became a free member of this online training program it was my intention to learn how to build my own website. Then monetize it by doing drop shipping with the wholesale distributors I already had access to. But once I had learned what affiliate marketing really was, I was hooked!
In addition to learning about this new form of internet marketing and how I could easily build a website without knowing any kind of programming, I also learned what keyword research was about and the basics of SEO, Search Engine Optimization.
A new Low-Cost way to get an education
I have never experienced or have heard of any kind of training program online or off that would give you so much knowledge for free. It was then that I realized that this online university of sorts was the real deal and I wanted the education to continue because it was easy.
What I liked best about this training program other than the free cost was how the lessons are structured. Each lesson is task-based with 3 to 5 tasks that must be completed before moving on to the next lesson Each lesson also has a video showing you exactly what you need to do.
You are under no time constraint for getting the lessons done. The entire training is completed at your own pace and you can go back and take the lessons again at any time day or night. If you have questions there are always other members and tech support available 24 hours a day.
When it was time to pay for what is called the Premium Membership, I did so immediately. This level of membership gives you access to ALL remaining lessons, to ALL weekly live training classes and to EVERYTHING else that you will need. Plus there was no worries about any big student loans or debt.
What is the cost for this new-found education experience? It is ONLY $49.00 USD per month! That comes out to only $588.00 per year. That is far less money than you will pay going to a regular academic college or university and you can even earn money while you learn. How?
Affiliate Marketing is not the only way to earn from what you learn
By freelancing the skills you gain through the training can earn you money. After six months of training I felt confident enough to write SEO content for local small companies with websites. You would be surprised, as I was, at just how many people are looking for this skill.
There are many ways to earn money through this training program that are not directly associated with affiliate marketing. But before I give you a list of opportunities that every member can take advantage of, let me briefly explain what is affiliate marketing.
It is a form of online marketing where you get paid a commission from the companies you are affiliated with for each sale that you recommend to them. In short you are promoting other people's / companies products online through your website or sharing a link on social media.
Bellow is a list of the many different ways you can make money freelancing your skills that you gain from this training program. Several of these I have personally done to generate income as I went through the training. A few of these I still continue to do today.
Provide SEO (Search Engine Optimization) for local small businesses with a website

Write website content for other website owners

Provide keyword research services for various online agencies

Write eBay and Amazon product descriptions using relevant keywords

Build WordPress websites for other people

Create training tutorial regarding techniques of online marketing

Write eBooks for others using SEO

Provide 1-on-1 coaching for those interested in affiliate marketing

Participate in drop shipping using wholesale distributors

Participate in affiliate marketing with Amazon and a few other companies
What is the name of this low-cost online education program?
For anyone with a creative mind or even someone who is not, this training can provide many ways for anyone anywhere in the world to start their own internet business. The name of this awesome online education is called Wealthy Affiliate, also called Wealthy Affiliate University.
There is no other place anywhere in the world that will allow you to start 100% Free, give you free WordPress websites, a free keyword research tool, a free website builder, and 10 free training lessons before asking you to upgrade to their Premium paid membership.
Then once you do pay it is only $49.00 per month, which is about $1.63 per day. Do you know of any education program that costs so little? Taking this training program will definitely help you to avoid student loan debt while getting a top-notch education.
The Wealthy Affiliate community is not only worldwide and super helpful, but it is also quite successful with members posting success stories on a regular basis within the WA blogging platform. There is more education here than you will ever need. Take a look at a small sampling of posted success stories.
I have been a member since 2013 and though I am successful at being my own boss working from home, I still find the time to expand my knowledge and learn new techniques. Wealthy Affiliate has been in business since 2005 and it is a cost-effective way to learn and earn.
Become a Free Member Today and receive My BONUS
I am fully confident that you will be amazed at the benefits that the Wealthy Affiliate University experience will provide for you. Like any kind of college education, your success depends totally on how well you absorb the training and put into action that which you have learned.
I just want to emphasize that this is not some get-rich-quick scheme, you will have to put in some time and effort to see results about six months after starting. Building a successful online business of your own does take time to set the foundation and begin to grow.
You risk absolutely no money at all by joining Wealthy Affiliate as a Free Starter Member and taking the first 10 lessons totally for free. If after taking these lessons you wish to continue, then all it will cost is $49.00 per month. If you wish to quit, you do not need to continue.
Once you do join it will seem a bit overwhelming because Wealthy Affiliate is a very vibrant teaching and learning community of close to One Million worldwide members. So to give you a taste of what it is like, I will provide you a link below to one of my 70+ tutorials.
The above link as well as all of my other tutorials (I am one of many Wealthy Affiliate Training Ambassadors), I will give you as a bonus, full free access to once you have become a free member and have set up your WA Profile screen with an image and brief description.
If you don't want to wait and would like to Join Now For Free, you can get your new career going today by getting a quality education that will not give you massive student loan debt. To get instant access to me, view my WA Profile here. If you have questions, just leave them below.
https://legitimatejobfromhome.com/how-to-avoid-student-loan-debt-and-get-an-education/
https://legitimatejobfromhome.com/wp-content/uploads/2014/05/Online-Certification-Course.jpg
https://legitimatejobfromhome.com/wp-content/uploads/2014/05/Online-Certification-Course-300x300.jpg
At Home Jobs
Reviews
how to avoid student loans,low cost college level education,online affiliate marketing training
How many of you have either graduated college, or know someone who has, that now owe a lot of money? Many people graduate and are not even in the career they studied for. What if I could show you how to avoid student loans and debt while still getting...
Robert
Prescott
robertp@legitimatejobfromhome.com
Administrator
The Best Legitimate Job From Home