How to Make Extra Money from Home – Be Your Own Boss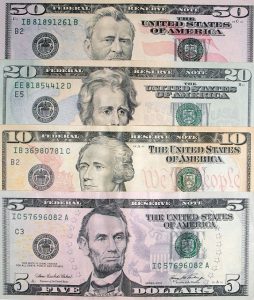 Do you enjoy working a job that ultimately makes your employer rich while you get paid barely enough to pay your bills? I would guess not. In this post I will explain how to make extra money from home and how to do so with very little money. You can even start for free!
Beware of the online scams
Before I give you the low down on how you can supplement your income from the comfort of your home, I want to briefly warn you about online scams. I, like so many others – maybe even you, have fallen victim of a great sounding opportunity only to find out I was scammed.
Let me say right here right now, that making a lot of money online is NOT a quick and easy endeavor. It also does NOT have to cost you a fortune. Any time you see an offer claim that you can work very little hours and make lots of money, be skeptical.
And if the offer says that you have to spend extra money over their initial startup cost for you to earn higher amounts of money, be very skeptical. These are all hallmarks of scams. Though some may sound legit, the majority are not, so beware.
How to make extra money from home
Though there are many legit ways to earn some extra cash, each one has its own upside and downside. But regardless of this, the real opportunities will provide you a way to make money. The problem here is, how much work do you want to do in order to see results?
This is something you absolutely must consider when getting started because whichever way you decide, each will require time and effort before the money comes rolling in. The reason why so many people fail at starting an online business is because they are lazy or impatient.
It doesn't matter whether you want to just make extra money to supplement your income or to turn it into a full-time business, you must be willing to learn and work. If you can do both of those and have patience, you will make some moolah. Below are the things I did and still do today.
Fast Cash for the short-term
Unfortunately there isn't many ways to earn large amounts of money online in a quick manner. Remember, get rich quick schemes are nothing more than scams that make you think lots of money can be made quickly and easily. You can make quick and easy money but it would only be pennies per day.
The quickest way I found to make some cash was to sell items on eBay. Setting up an eBay seller's account is free. My recommendation is to NOT follow eBay's recommendation to open an eBay Store. They recommend this because they make more money from you if you have a store.
Though your listing and selling fees are less than people who sell without having a store, you would still have to pay a monthly fee. I sold on eBay for 16 years and was a Top Rated PowerSeller for most of those years and I did so without an eBay Store.
What should you sell on eBay?
You may have noticed just above that I said I had "sold" (past tense) for 16 years on eBay. The reason for this has to do with my current stage of evolution in my make money online from home journey, which is more lucrative now. I will explain more on this later, but on to eBay.
Selling on eBay is a great way to earn some extra income but you first have to identify what you intend to sell. To do this go up on eBay and see what are the best-selling items on eBay, by using their many selling resources. If you have an idea of what you want to sell, check how many others are selling it.
Personally for me I started out with some used items around the house that I knew would be easy sales.
Video games
DVD movies
CD music
Old smartphones
Collectibles like baseball cards, coins, diecast replicas, action figures and other figurines
Old toys and games
Film camera equipment
With all used items, always make sure they are in the best working condition as possible. However in the case of used old smartphones, they will even sell when they are not working because they can be used for parts. IMPORTANT – Make sure to erase all personal information before selling used smartphones.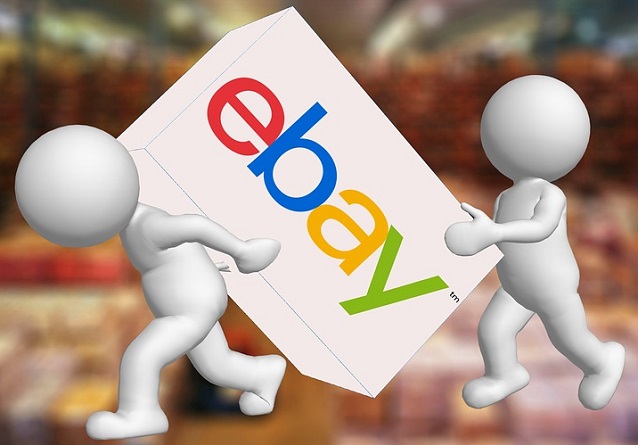 How to find more items to sell on eBay
The reason I first started selling used items I had around the house was twofold. First I had the items on-hand and could mail them out quickly and second it would be a great learning experience in the product fulfillment side of the selling process.
This also gave me time to research into other niche markets that interested me that I could sell new items for. To do this I sought out free drop shipping wholesale suppliers to do both drop shipping and direct sales. When selling any new items on eBay they should be from wholesalers for higher profits.
Though drop shipping is the way to go if you intend to sell a lot on eBay, I personally continued to sell used items, mostly collectibles. I had a huge sports collection that was taking up too much space, so I trimmed it down. I also went to local garage/yard/estate sales and found great deals on collectibles.
It is amazing how some people will be selling items at a garage sale that are actually worth more money than they are selling it for. The reason for this is that they do not really know what it is they are selling. They just want it gone and this is when you can get lucky and flip the item on eBay for more money.
I remember going to a garage sale and this guy was selling a pair of old Coca-Cola mini glass bottle salt and pepper shakers. I immediately noticed that they were made of the older green glass and had the red painted letter logo. Newer replicas are clear glass with either white letters or no painted letters.
I could tell these were not his personal items because most of what he was selling were games, toys and action figures. So I quickly picked them up and continued to look around. When it came time to pay for them he said $4.00. I then went home and sold them on eBay for $44.00 on a $5.00 starting bid.
Real online jobs at home – NO buying, selling or recruiting
eBay is a great way to get started but it does require a lot of effort. Even though you can make money you still have to pay both eBay and PayPal fees which cut into your profits. But now I will reveal some real online jobs at home that requires NO buying, selling or recruiting of people.
In fact these jobs will cost very little money to start and operate, no more than a cup of coffee per day. Could you give up your daily cup of coffee to create a profitable internet business? That little bit of monetary investment could make you enough money to afford thousands of cups of coffee.
It is because of this kind of money making opportunity that has allowed me to stop selling on eBay. I now make a lot more than I did on eBay and for far less work and hassles. Though it still requires a good deal of work and dedication to get it going, once set up it will operate on its own, even while you sleep.
Starbucks Coffee will pay you
How would you like to be the owner of an online job where Starbucks pays you to promote their products? If you are a fan of the retail coffee giant, this kind of job could be your cup of tea, or coffee in this case. But Starbucks is not the only well-known brand that will pay you for promoting their products.
I bet if you were to think about the many different products that you either use or enjoy buying, you would be surprised that you could get paid by their manufacturer or retailer. This is true for the majority of items out on the market today.
The below list is just the tip of the iceberg when it comes to the types of popular products, services and items that you can make a lot of money for just recommending them to others. There is no need to buy or sell any of them, and I will tell you how that works in just a bit.
Starbucks coffee products
Organic herbal teas
Gluten-free food products
Team specific sports collectibles
All kinds of sports related clothing
Popular comic and sci-fi action figures
Star Wars or Star Trek collectibles
Toys for toddlers
Adult sex toys
Lingerie for plus-sized women
Apple and Samsung smartphone accessories
iPad, Kindle and other types of tablets
Nike basketball shoes
Women or men's fashion items
Disney vacation travel packages
Purses, briefcases and carry-on luggage
Watches and jewelry
Camping or hiking gear
Waterproof shoes and boots
Computers, laptops and accessories
Plasma and HDTVs
Countertop convection ovens
Non-stick cooking pots and pans
Vegetable and fruit juicers
Automobile related items
Car, boat and RV rentals
Make money on popular products
Though that above list of 30 different money making categories or niches may seem long, it is just a small sampling of the thousands of products you can make money on for just promoting them to other people. And the best part is that you do not have to meet these people face-to-face.
I am sure you are probably right now wondering how you will promote these items. I can relate to that because I didn't understand how I could make residual income without selling to other people until I learned the truth on how so many people are cashing in on affiliate marketing online.
When I first heard the term affiliate marketing, I immediately thought of network marketing, but was pleasantly surprised to learn that it was not the same. You see I had some experiences in multi-level marketing (MLM), also known as network marketing, and it was not a good return on investment.
But with real affiliate marketing it is easier for you to make money by promoting popular products at actual retail prices, not those inflated prices of most MLM products. Put yourself in the buyer's shoes. Would you rather buy a well-known brand or a brand you never heard of for a higher price?
What companies do affiliate marketing?
There are many reasons to get involved with online affiliate marketing. One that is the most appealing is that big name companies engage in this type of marketing. Below is a small list of well-known companies that have affiliate marketing programs. NONE of them get involved with network marketing or MLM.
Amazon
Apple
Best Buy
Bow Flex
CarsDirect
Craftsmen Tools
DraftKings
Dunkin Donuts
Enterprise Rental Car
Expedia
FTD
GNC
Home Depot
Microsoft
Modells Sporting Goods
NBA Store
New Balance
Pet Smart
Reebok
Sony
Target
Toys R Us
Vitamin Shoppe
Walmart
I could have added many more famous companies to the above list but I think you get the idea. You will never see any of these companies and the thousands more like them participate in any kind of network marketing. This is one of the reasons why affiliate marketing is a $12,000,000,000+ per year industry.
If you want to know how to make extra money from home, eBay is a great platform to start with. But if you are like me and want to turn that extra money into a full-time online business, affiliate marketing is the way to go. It is the next step in my make money from the comfort of my home journey.
What do I like best about affiliate marketing?
When people see that you are promoting a popular product at retail pricing, they will more than likely want to spend money on what you are offering. All you have to do is promote other people's products online. There is no need to meet any people, buy or sell anything, and no need to recruit others.
I started selling on eBay in April 2001 but I didn't learn about affiliate marketing until August of 2013. Once I did I could clearly see the benefits to making money were better than eBay but only after it was up and running. I kept selling on eBay until about June 2016 and now exclusively do affiliate marketing.
With eBay I had to source products, create descriptions, list the items, pay eBay to list and sell them, pay PayPal to receive my money, pay the drop shipper out of my profits, and deal with customer service, product returns, and refunds. With affiliate marketing you do not have to do any of this!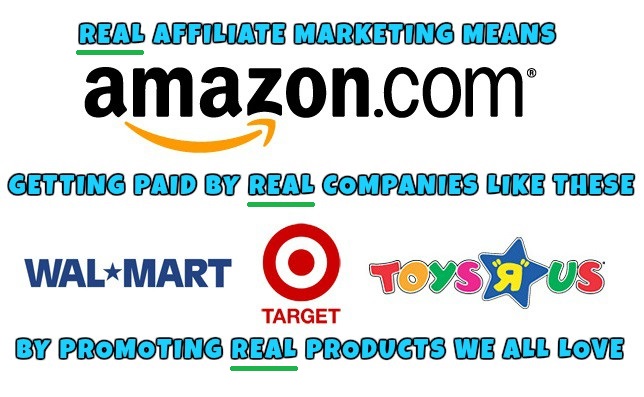 You still will have to write up some form of description in the format of a review or a personal story should you have one. This is how you will promote the various items available on the market, once you choose the niche market you wish to target.
How to get started in affiliate marketing
Here is another thing I like about affiliate marketing. It is easy and free to get started, especially with the #1 Google rated affiliate marketing program called Wealthy Affiliate (WA). They truly are the real deal as I describe in a recent post. Everything you need to start, learn, build and operate is located here.
There is no other online training in affiliate marketing that is all-inclusive in its approach to making sure you succeed. Not only is WA a training program but it is also a community made up of successful affiliate marketers as well as beginners who all help and encourage each member.
Because of this, every new member will not have their questions unanswered. In addition to the many help and support resources there is a Live Chat that will always have veteran members on it because WA is a worldwide community. It is extremely difficult to fail unless you just decide to quit.
How will you promote products for money?
The most lucrative way to promote other people's products is to write about them on your website blog. You then become a free affiliate of the company that makes or sells the product and they will give you free advertisements to place on your website.
Building a website at Wealthy Affiliate is so simple a 10-year old can do it. To see how quick it is to build one, watch the 3-minute video I have on my Site Rubix post. Once your website is built it will automatically be hosted and live on the internet. Then it is up to you to fill it with content.
One of the many things I love about the training at WA is how you will learn to get your content highly ranked by Google. This is not only beneficial to your website but it is also a technique that is highly sought after by other website owners and pays very well. Just another way to make extra money.
How the money making process works
When people search Google for the products you are promoting and find your recommendations and reviews, if they like what you have to say they will click on the free ad you were given by the product seller. These people will then go to the shopping cart of the seller and buy the item.
Depending on the seller you will be paid a commission that is a certain percentage of the total amount of the order. For example, if the seller is Amazon and your website visitor orders the product you are promoting, your commission can be even higher if that person orders any additional products.
Every one of the free ads you are given will contain a unique code number associated solely to you. When the seller receives an order from one of your ads they will see that code and will know who to pay. This entire process can happen 24/7, so once your website is set up there's not much for you to do.
How much will it really cost?
With a majority of money making opportunities available online there always seem to be some kind of hidden cost or upsell associated with it. This is not the case with Wealthy Affiliate. They offer quality up to date training and resources for a very affordable price with NO upsells.
Like I said at the beginning of this post, the cost would cost no more than a daily cup of coffee. Actually it will cost you less. The cost comes out to roughly $1.68 per day or $50.18 per month. This monthly cost includes everything you will need to learn, build and operate an affiliate marketing website.
The majority of affiliate marketers, myself included, have more than one website. Like I said above, once your website is set up there is not much else for you to do. Seeing how it is so quick and easy to build a website at WA, having more than one is the smart approach.
Plus it will only cost you an additional $1.18 per month for every additional website domain you decide to create. This is made possible because with your $49.00 per month membership, every member can create up to 9 additional websites for just the additional cost of the domain name.
For everything that you get for such a low price, you will not find a better way to either make extra money or start a legitimate online job from home than you will at Wealthy Affiliate. To learn more about WA read what other members are saying. If you have any questions or comments please leave them below.
https://legitimatejobfromhome.com/how-to-make-extra-money-from-home-be-your-own-boss/
https://legitimatejobfromhome.com/wp-content/uploads/2016/12/How-to-Make-Extra-Money-from-Home-00.jpg
https://legitimatejobfromhome.com/wp-content/uploads/2016/12/How-to-Make-Extra-Money-from-Home-00-150x150.jpg
At Home Jobs
affiliate marketing online,how to make extra money from home,real online jobs at home
Do you enjoy working a job that ultimately makes your employer rich while you get paid barely enough to pay your bills? I would guess not. In this post I will explain how to make extra money from home and how to do so with very little money. You...
Robert
Prescott
robertp@legitimatejobfromhome.com
Administrator
The Best Legitimate Job From Home