Making Money With Video Games – A New Popular Concept
Would you like to hear of a new way you can be making money with video games from the comfort of your home? I'm talking about real money! This popular and legit concept, though new to many people, has been around since the start of the 21st century.
My brief story developing Nintendo and Sega games
Before I get into how you can make real money playing video games, and I am not talking credits or digital money, but real cash money, I want to share a brief story about how I got into the video game industry first as a Tester and then as a Producer.
Yes, that is me in the above image when the company I worked with for 7 years was just starting to grow, When I joined Imagineering, Inc it was 1988, three years after the NES – Nintendo Entertainment System came out in the American marketplace. I was their second employee.
The company had two names. Imagineering, Inc was the name of the development company. We made Nintendo games mostly for other companies like Acclaim, Activision, Mindscape and THQ, to name a few. Eventually we started making games for our other company.
That other company which was the publishing label was named Absolute Entertainment, Inc. The picture above is when Absolute grew to the 24 people in that picture, plus 4 others that worked out of state in their homes. This picture was taken in 1990. We grew really fast.
By 1991 we were not only developing NES and GameBoy games for other game companies plus our own Absolute Entertainment label, but we were also getting requests to develop games for the Sega Genesis and GameGear. By early 1992 we were looking for a bigger office.
Absolute Entertainment, Inc grew fast and so did I
As you can see in the above image, in comparison to the previous picture when there were only 24 employees, Absolute and Imagineering exploded in growth and moved into a state of the art executive office complex. It was early 1993 when I got my promotion and my own department.
I was no longer one of three Testers. I now had the title of Quality Assurance Manager and was in charge of a department that had anywhere from seven to ten video game testers. Needless to say many of my friends and their friends were constantly asking me to hire them as Testers.
Most of them didn't realize just how hard video game testing really is. For example, real video game testing does not require you to play the game. You must repeatedly test aspects of the game, like playing Dungeon 1 in the Legend of Zelda over and over again for a few days.
Then a Tester must be extremely detail oriented in order to write out a bug report and know the steps required to make the bug (glitch) happen.Then once the bug is deemed fixed by the Programmer, the Tester must spend hours following the steps to see if it really is fixed.
Only when all bugs have been marked as fixed, will the Tester actually play the game, and they must be able to beat the entire game to test out, score-submit and auto-restart. In some video game companies, Testers can be called upon to help spec out with game level designs.
Most often a QA Manager / Tester can become a Producer
That title of Producer sounds like a big deal, right? In actuality it is a glorified name for Game Designer and Project Manager all rolled into one. This is what I became in the mid-1990's and I was even able to get myself to appear in the Sega CD video game of Jeopardy, see above.
Though it requires more detail oriented work than being a Tester, a Producer gets to manage all the assets for the creation and development of a video game. The reason some game companies choose Testers for this position is because they know what makes a game fun.
When you know something about a product or what can enhance the functionality of that product, you can make more sound recommendations that will lead to results. Little did I know that later in my life I could take this philosophy and earn passive income from it.
You can take this same approach now! By thinking about your passion for video games and create your own digital marketing business, you can now get paid to play video games from home and earn passive income. How is this possible? That is what I will explain below.
Just like a video game Tester and Producer who is passionate about what makes a great game, you as a video game Player or Enthusiast, can recommend specific products to others for enhanced game play. You do not have to buy or sell, just recommend and promote products.
Video Game Affiliate Programs – This is the way
Almost every Gamer I know is always looking for ways in how to get paid to play video games from home. That is a very attractive concept and one not impossible for the average person, if you know how to start. That is what I will be explaining to you now, and it is simple.
First you would need to identify which genre or niche market you wish to target, more on niches below. Once you decide on which direction you will base your internet marketing business around, you will need to create a simple blog / website to promote and share your ideas.
When you have a website you can reach video game players and enthusiasts from all over the world and not be confined to your immediate area. Obtaining a website nowadays is very easy, and at the end of this post I will show you where you can get one for $1.65 per day.
On your website and in your blogs, you will share knowledge about whichever video game niche you decided to promote. You can give your opinions, tips, reviews or whatever information you wish to share and then recommend where people can purchase these products or services.
This is made possible by becoming an affiliate or marketing partner with gaming companies and retailers through their video game affiliate programs. It is always free to join these programs when you have a website dedicated to the niches within the broader video game niche market.
What are some Video Game Niches?
Before I explain what are some of the video game niches you can earn money from let me briefly explain what is a niche. A niche is something that a specific segment of the world population has an interest in. This can be a passion, a hobby or anything in between.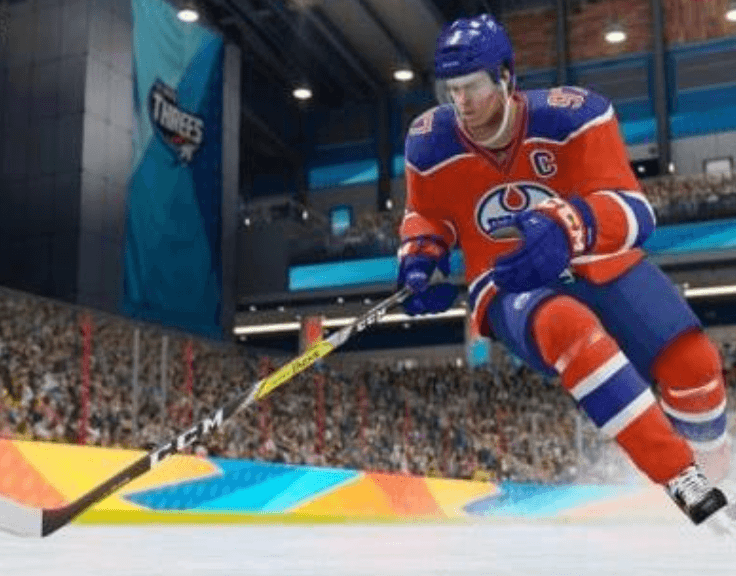 When you think about it, you are involved with niches everyday. Though not all of them will be of interest to you, they will be of interest to others. For example, though you like the niche of sports you may not be a fan of the Hockey niche. Sports is a broad niche and Hockey is more specific.
Here is another example. The Star Wars movies are a broad niche, but when you target a more specific Star Wars niche like The Mandalorian, you will earn income from that particular fan base. It is always advantageous to target a specific more focused niche from a broader market.
Now let us consider some video game niches. Obviously the niche of video games is extremely broad, so what you will want to do is narrow down the market to a more defined sub niche. Listed below are some (not all) video game niches you can earn income with.
Video Game Consoles (specifically target Nintendo, Xbox, PS5,…)

Specific Video Game Genres (Racing, Shooters, Retro, Soccer, Casual,…)

Gaming Computers (specific Tablets, Laptops and Desktop Towers)

Gaming Monitors (Widescreen, Multi-Screen, Composite, Full HD,…)

Gaming Furniture (Desks, Chairs, Monitor Mounts,…)

Virtual Reality (Oculus Quest 2, Sony PlayStation VR, HP Reverb G2,…)

Video Game Audio (Surround-Sound Speakers, Headphones,…)

Video Game Graphics Cards (Lenovo ThinkStation, NVIDIA GeForce,…)

Game Rental Subscriptions (GameFly, Xbox Game Pass, PlayStation Now,…)

Video Game Controllers (Replacements, Custom Modifications,…)

Travel Cases & Accessories for (Consoles, Computers, Mobile,…)

Clothing Apparel and CosPlay (Company, Event & Game Specific)
The above are just 12 out of many broad video game niche markets along with some of their more focused sub niches in ( … ) that you could promote and earn income from. These are just some of the ways to make money by playing video games. Let me give you an example.
Creating a Video Game website in the Virtual Reality niche
When it comes to sub niches in the broader niche of video games, Virtual Reality is still considered cutting edge in 2021. With more and more experienced gamers taking an interest in the VR game play experience, and new gamers flocking to it, this can be quite profitable.
Not only could you create a website solely about VR Video Game Headsets, you could also create YouTube video reviews like the one below and then recommend to your website readers where to purchase the systems. I recommend you do both written and video reviews.
How can you do reviews on every VR headset? Do you have to purchase everyone?
No, you do not.
Though I do recommend you purchase at least one for yourself so you can give an unbiased review, you can always research other published reviews and compare the results.
In addition to purchasing a VR Headset for yourself, I highly recommend that you rent VR Gaming Systems. This will give you a good inexpensive way to create unique review content without having to rely on other reviews already published. Several places rent VR Headsets.
You will then want to seek out video game affiliate programs that sell VR Systems and apply to be their affiliate. You will need a website with published content to prove you have a legit way to help the VR Gaming Retailer make sales through your website and pay you a commission.
How to get a website & how much will this all cost?
As I mentioned earlier in this post, you can get a fully programmed hosted WordPress website and your own domain name for no more than $1.65 USD per day. That comes out to $602.25 USD per year, but I know of a place where you can save even more money and get more too!
For that same amount of money you will be getting a whole lot more than just a fully programmed website, secured high-speed hosting and a personal domain name. You will also get education, help, support, resources and tools, which are all included for the same price.
You will have the option to pay monthly or save money and pay for a Yearly Membership price of $495.00 USD plus $14.00 for your own domain name. I recommend you get your domain name from a place like NameCheap, so you can save some money. This is what I do.
The place where all of this is possible is called Wealthy Affiliate. They have been in business for over 15 years and have helped to create thousands of successful online affiliate marketers from all over the world. Wealthy Affiliate is rated #1 in Google for beginners in affiliate marketing.
For more information on how you can be making money with video games and how to join Wealthy Affiliate for Free TODAY, click the link above and read my WA blog on the video game niche. If you have any comments or questions, please leave them below and I will respond.
https://legitimatejobfromhome.com/making-money-with-video-games-a-new-popular-concept/
https://legitimatejobfromhome.com/wp-content/uploads/2021/01/Making-Money-With-Video-Games-1.png
https://legitimatejobfromhome.com/wp-content/uploads/2021/01/Making-Money-With-Video-Games-1-150x150.png
At Home Jobs
Money Making Ideas
Video
can I get paid playing video games,Make real money playing video games at home,Making money with video games
Would you like to hear of a new way you can be making money with video games from the comfort of your home? I'm talking about real money! This popular and legit concept, though new to many people, has been around since the start of the 21st century. My brief...
Robert
Prescott
robertp@legitimatejobfromhome.com
Administrator
The Best Legitimate Job From Home