Is CGP Gallery a Scam – Do Not Join Until You Read This
There are several Writing Sites out there and some need to be avoided. In this review I will answer the question, is CGP Gallery a scam? I joined CGP in December 2014, about 3 months after joining Bubblews, another writing site that basically started this trend.
Why did I join CGP Gallery?

I joined for two reasons. One was the same as to why I joined Bubblews, to see if it was a scam. NOTE: You may have heard that Bubblews is a scam but those claims are false. Mismanaged yes, but not a scam.
Exposing online scams are one of the areas I write about here on my website. Unlike many others who write about scams, I like to actually join these sites so I can get a first-hand look at what they offer, to give you facts and my honest opinion.
After Bubblews went through their recent revenue program crisis, many members started complaining and jumping ship, like passengers on the Titanic. The majority of them went over to CGP Gallery, which was paying the same rate that Bubblews was paying when it first launched.
My other reason for joining CGP was because I had become friends with many people on Bubblews and they were all leaving for CGP, so I figured that I would follow them there. This way I could keep the connections and see if this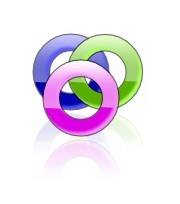 new writing site was legit or a scam.
Here is my Review of CGP Gallery
Name: CGP Gallery
Website: www.cgpgallery.com
Price: FREE Membership
Owner: Jaber Shah? – Nobody really knows for sure
Launched: Approximately October 2014
Overall Rank: 5 out of 100
Immediately upon joining I noticed some Red Flags that told me that this was a questionable writing site, but I still needed more proof. They are a new start up and like many start ups there will always be problems. What were these Red Flags?
When I joined their user interface looked exactly like that of Bubblews. Same layout, same graphics, same icons. I was pretty sure that was placeholder graphics, but anyone who has any brains would not blatantly copy another registered websites graphics. So that left a bad taste in my mouth right off the bat.
Many of the links CGP had for Help and Support did not work, their FAQ and Terms of Use pages were almost exact copies of Bubblews, their Help page within the WordPress editor dashboard looked like a 10-year old had drawn it, and they have no About Us page.
Some things have changed, but not all
A couple of weeks after I had joined, CGP Gallery finally changed their user interface into their own unique look. Copying the Bubblews interface was obviously a copyright error they were breaking that needed to be changed before they got sued.
The website started to look like a legit website, but it was obvious that they were making things up as they were evolving. They were getting a ton of new members leaving Bubblews and coming there. The Rules within the FAQ Page has changed at least 3 times within the past 7 weeks.

What are my lingering concerns about CGP Gallery?
There are many concerns I still have. After 7 weeks here and 14 days past the point in which I should have been paid for my first of two redemptions, the warning bells are going off in my head. Here is a list of my concerns about CGP Gallery.
• No one knows for sure who the owner is. There was a post made by a Jaber Shah around Christmas & New Years that said he was the CEO, but no further confirmation exists.
• In regards to the above, the website does not have an About Us page. EVERY reputable website has an "About" page. I have one!
• They do not state anywhere on their website how long it will take for you to be paid. Though they originally claimed on their less than active Facebook page that they were paying in 7-10 days, they raised it to 30 days and said they would soon return to the shorter turnaround time. That has obviously not happened.
• Of the 3 members on their Facebook page who have "claimed" to have received payment from CGP, none of them seem to be active in the site anymore. Their last posts were more than a month ago.
• CGP stands for Connect to Get Paid. Well NONE of the current members, approximately 90%, who have redeemed at least once have not received payment after their 30 day waiting period. I am one of them. I think CGP should stand for – Cannot Get Paid.
• CGP Gallery is located in Bangladesh and PayPal is not supported in Bangladesh. So why does CGP Gallery claim that they will pay via PayPal? They do offer Skrill and Payza, but PayPal is what I and many others use. Didn't they know when they started that PayPal was banned in their own country?
• Lack of communication when it comes to questions about payment. Yet you get a fairly quick response when there is a problem with use of the site. However within the past 2 weeks prior to the posting of this review on Feb 5, 2015, communications have gone somewhat silent.
Is CGP Gallery a scam? My answer is…
YES! CGP Gallery is an outright scam. Though they started out with good intentions, it quickly became obvious to those who know what to look for, that CGP was not operating with any real business sense. There is no transparency as to who is really running or associated with the website. Communications from the staff, what little there is, does not show a name nor a real picture.
Between the copying of the Bubblews user interface in the early days of the website, all of the negative concerns I listed above, and the fact that NO ONE has been paid yet, leaves me to believe that at the present time February 2015, CGP Gallery is not a writing site to get involved with. STAY AWAY!
If they intend to pay their members using PayPal as they are claiming, CGP will more than likely have to set up a payment office in another country outside of Bangladesh. Reports on the CGP Facebook forums have suggested it will be Dubai in the Middle East. Who knows what kind of hassle that can cause in the payment process?

If you are joining these websites strictly for the money, you will not get a good return on investment. You can make more money writing elsewhere, even for your own website like I do with my two other affiliate niche marketing websites.
When you write for your own website, you gain authority and recognition in the search engines as a "Real Writer" and when that happens, it opens up a whole bunch of writing opportunities with higher paying writing jobs. You will never get that kind of recognition writing for a writing site, they do not follow writing standard guidelines. If you have any questions or comments, please leave them below and I will reply.