Is MOBE a Scam – The FTC Says YES and Here is Why
Despite all of the negative reviews about MOBE, My Online Business Empire then switched to My Online Business Education, there was no federal regulation government agency to answer the question – Is MOBE a Scam? Now the FTC, Federal Trade Commission, says that MOBE is a scam and here is why.
The FTC has proof beyond the 1000s of consumer complaints.
Most of the images I am using in this scam report are taken directly from the online published court documents in the lawsuit between the FTC and MOBE. In the above image the FTC is asking the court for an immediate halt to an internet marketing scam (MOBE) and how much money they have taken.
There have been a ton of negative reviews about the MOBE scam for years. I even did one. But unlike many scam review websites, I will only review products and programs I have either tried, and I did join MOBE – see below, or if I know a loved one who was involved. I always give my honest opinions.
Though I talk highly about an education program that will teach you a legitimate way to start an internet business for far less money than MOBE elsewhere on my website, this post is about the deep legal troubles MOBE and all associated find themselves in.
After writing a successful article warning people about the MOBE scam a few of years ago, I received 100s of comments from people who were ripped off. Many asked if the FTC could do something. Now the Federal Trade Commission has proof of the scam from its own undercover investigator.
Why was MOBE a scam?
The FTC claims that MOBE and their associates have violated Section 5(a) of the FTC Act, 15 U.S.C.A. §45(a). But for those of us who operate a legitimate online business, the reasons why MOBE is a scam are obvious. Just by the nature of how members make their money, it has all the hallmarks of a pyramid scheme.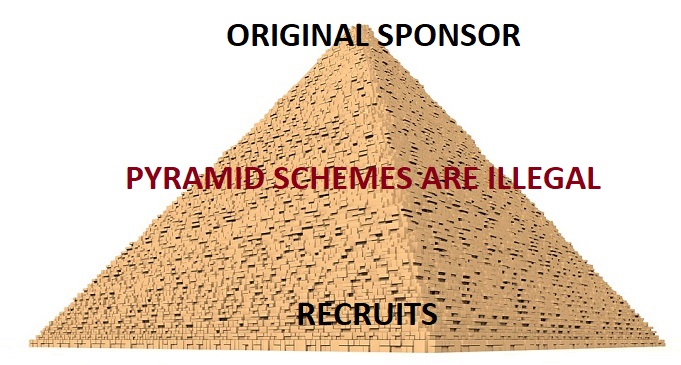 Go on Google and ask, what is a pyramid scheme? You will get the following answer. "A form of investment (illegal in the US and elsewhere) in which each paying participant recruits two further participants, with returns being given to early participants using money contributed by later ones."
When your primary way to make money is from the recruiting of others to first pay to join, pay for the same products you purchased, get them to do the same thing to others, without giving them another way to make money, that's a pyramid scheme. Watch the video on my recent post about this illegal way of marketing.
In addition to the MOBE program being a pyramid scheme by nature, there are several other reasons why the FTC has labeled it a scam. I will point these out to you in this review with facts based on published court documents and my own personal experience and opinions of MOBE.
Yes, I did join MOBE.
I joined MOBE back in 2014 when it was known as My Online Business Empire, not because I really believed in the hype Matt Lloyd and his close associates were claiming but because I was asked by a friend if I thought it was legit. I am not going to claim anything as a scam unless I know for sure.
When I think back to that time and now look how certain things have changed, such as the name and training level pricing, I see a pattern that many other scams have replicated. Companies like Empower Network and Herbalife have done the same thing that MOBE has done.
When I joined the 'E' in MOBE was for 'Empire' and the first high-priced training cost was $1,997 for what was called their "MOBE Licensing Rights" which I was asked to pay only 5 or 6 steps into their 21-step MTTB (My Top Tier Business) program. Then around 2015/16 the name slightly changed.
Now the 'E' is for 'Education' and they did away with the cost of their "MOBE Licensing Rights" and raised it $500 to their Silver membership level at a cost of $2,497. Regardless of the cost I certainly was not going to pay such an outrageous price without even knowing how I was going to make money.
Why do scams make changes to their platforms?
There could be several reasons but I think they do it to keep people who may become members from associating their program with all of the negative reviews online. If dozens of online reviews are saying your program is a scam in its current form, by reinventing it slightly you could fool people into thinking you have changed.
Unfortunately that change does not make what is offered any more legit than what was offered before. And in the case of MOBE their change made it more expensive to continue into their 21-step program, which is nothing more than a drawn out sales promotion according to the FTC's court documents.
When these scam money making opportunities start making changes to the exterior by trying to look and sound different, they create a way to fool people into thinking differently about them. Another way is to create other websites with different names that all point back to the same scam.
Here is a list of other website names that were created by MOBE and several of its members to funnel people into the MTTB 21-step program. NOTE: As of now July 2018, all of these websites along with the target website, MOBE, are shut down and will lead to the court appointed Receiver.
Internet Funnel System

Ultimate Retirement Breakthrough

7 Figure Freedom Formula

Patriot Funnel System

17 Minutes Only

Top Tier Side Income

Digital Millionaire System

45 Minute Paydays
How MOBE would mislead people into joining.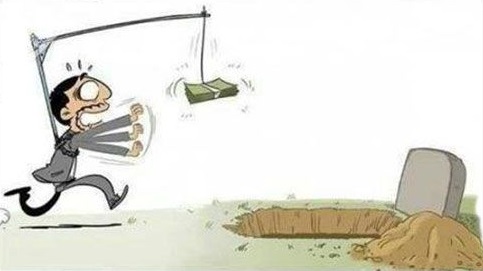 Like the FTC, when I joined MOBE to see if it was legit, I came across a bunch of hyped up claims that sounded too good to be true. I was told in Matt Lloyd's intro video that I only needed to spend $49 to join and learn the "secret" formula to easily and quickly earn thousands of dollars.
It all started out great. In step 1 Matt started claiming how I could leverage funnels that have paid out millions of dollars in commissions to people just like me who went through the 21-step MTTB program. OK, cool! That sounded great so I continued to the next step.
In step 2 Matt described his own rags-to-riches story. There is nothing wrong with that, it was interesting to hear. Made me feel that if he could do it I could do it too. Then in step 3 my scam radar started to get warm because it was more hyping and no real information on how to make money.
When Matt claimed that "MOBE is the only internet business system that allows you to have your business running at full steam after your first few weeks, and eventually on auto-pilot, making money for you." I knew this claim had to be false. No legitimate way of making money online can claim this.
WARNING! Scam Alert Ahead!
Seeing how I was already making lots of money online every month, and I have studied what other successful entrepreneurs like Jeff Bezos of Amazon have done, Matt's claim of "…after your first few weeks…" made me skeptical. So I started to look for the MOBE Income Disclosure.
Anytime a company or program starts throwing out claims and even promises that you will make a certain amount of money, by law they will have to provide an Income Disclosure. So I continued to step 4 but also started searching the MOBE website for their Income Disclosure, which was not easy.
I could not find any "obvious" links to an Income Disclosure on the MOBE website, so I started searching on Google. I continued through the MTTB program, which was still not offering any real money making info. Then when I got to the end of step 5 I had to pay $1,997 ($2,497 currently) to continue to step 6.
That was it for me. I knew all of these claims of easy great riches on auto pilot was a bunch of BS. First I was told I only needed to invest $49 to learn the MOBE "secret" for success in MTTB. Now they wanted more money from me without telling me anything and didn't provide an Income Disclosure?
Invest thousands of dollars and make LESS than $250?
I finally did find their Income Disclosure from information by a former member's website on Google. The link to the disclosure was hidden in a not so obvious area and once inside the info was buried. The average income of members is LESS THAN $250 PER YEAR! See image below from FTC court document.
I didn't need the Federal Trade Commission to tell me that MOBE is a scam. Between Matt Lloyd's lofty claims and that of other MOBE associates, and the not so obvious but very disturbing Income Disclosure, it is pretty obvious that it was a scam. Now the FTC is saying the same thing.
There is a reason why MOBE does not make their Income Disclosure easy to find. They do not want new members and those thinking of joining, to know the truth about their hyped claims. Anytime a money making opportunity gives specific amounts of what you will make, look for their Income Disclosure.
But I am here to tell you that you DO NOT have to spend thousands of dollars in order to make thousands of dollars online. In fact I only spend $495.00 per year and I am making $3,000+ per month in affiliate marketing with companies like Amazon, Worldwide Brands, Nike, MLB, Elixinol, and others.
MOBE's money back guarantee is full of CRAP!
When I realized that MOBE was a scam I sought information on how to get my money back. Even though they make reference to it multiple times as being "Risk Free", they will make you jump through hoops to get it. It was only $49 so I chalked it up as a loss, not a big deal to me.
Imagine if you were one of those members that spent more money and you could not get anything back, despite claims by MOBE that you could without condition. I think it is because of this one fact that so many people complained and the FTC stepped in. If they claim to give a money back guarantee, then honor that claim.
But if they are going to throw up road block after road block to members who want their money back, that in essence is stealing your money. As seen in the image below from a section of the FTC Complain document to the court, purchasers of MOBE only got refunds after threatening to complain to officials.
If you are a legitimate opportunity and you offer a money back guarantee, even if it is a way to get people to join, then do the honorable thing and comply with their requests. It is a SIMPLE RULE of business. But MOBE wasn't running a legit business and we now have the FTC to thank for the shutdown.
The FTC sends an Undercover Investigator into MOBE.
To the hundreds of people who commented on my negative review blog and the dozens of others online about MOBE and MTTB being a scam, your requests for legal action has been heard. The complaints were so numerous that the FTC decided to send in an undercover investigator to join MOBE.
Below are more screen shots from both the published FTC Complaint for Permanent Injunction and Other Equitable Relief document and the published FTC Ex Parte Temporary Restraining Order (TRO) document to the court. A link to these documents as well as other related memos is provided below.
My Online Business Education (MOBE), formerly known as My Online Business Empire, and My Top Tier Business (MTTB), the 21-step program, was so full of misleading language and monetary claims, hundreds if not thousands the world-over were scammed.
In the image below, look at what MOBE's Director of Event Sales Russell W. Whitney, Jr. said to new members at a Live Event, which the FTC undercover investigator attended. If you were told many times that MOBE has a "proven" system to guarantee $5,000 to $20,000 per month, would you join?
Why did it take so long to shutdown MOBE?
If MOBE Ltd. was based in Australia, where CEO Matthew Lloyd McPhee, aka Matt Lloyd is from, in the U.S., or some other Western-style country that share similar laws, I believe the FTC would have shutdown MOBE long ago. So where is the parent company MOBE Ltd. located? In Malaysia.
Then you have all of eight different shell companies which are solely owned by Matt Lloyd. According to the FTC investigation, none of these companies have employees, products or websites separate from MOBE Ltd. Three are based in the United States, with five others based abroad, see below list.
MobeProcessing.com, Inc. (US)

MobeTraining.com, Inc. (US)

Transaction Management USA, Inc. (US)

MOBE Pro Ltd. (UK)

MOBE Online Ltd. (Mauritius)

9336-0311 Quebec, Inc. (Canada)

Matt LloydPublishing.com, Pvt (Australia)

MOBE Inc. (Panama)
The majority of these companies were basically used to hold and collect money from members, as well to transfer between each other for the payments of various live events. It makes you wonder… If MOBE was a legit company, why would they need multiple shell companies in various countries?
I think another reason it took so long for the FTC to act against MOBE was that it was building its case. When you read how detailed and extensive the court documents are, and I have only touched on just a little bit in this post, it is clear to me that the FTC wanted as much evidence as possible.
Who is actually in legal trouble?
The Federal Trade Commission is not just going after the operations of the MOBE Ltd. company but also its creator, CEO and owner Matthew Lloyd McPhee (Matt Lloyd). The FTC is also going after Russell W. Whitney, Jr. (Russ Whitney) and Susan Zanghi. Below is brief info on each, as stated in court documents.
Matthew Lloyd McPhee – is an Australian national who is currently residing in Malaysia, which is where the parent company MOBE Ltd. is located. In addition to being the owner of MOBE Ltd. and all of its shell companies, Matt can be seen and heard throughout most of the so-called training videos.
Russell W. Whitney, Jr. – is a resident of Florida, USA, and was MOBE Ltd.'s Director of Event Sales. Basically, when it came to all of the live events MOBE held across the country, Russ was in charge of promoting MOBE and getting people to join. He has worked with Matt Lloyd since at least 2015.
Susan Zanghi – who MOBE employees refer to as "Matt Lloyd's right-hand person" is a resident of North Carolina, USA and was MOBE's corporate representative in the area of finances. Susan had signatory authority on bank accounts associated with the three shell companies based in the United States.
Are MOBE members in legal trouble too?
Fortunately for all of the MOBE members that were still active at the time of this lawsuit filed by the FTC on June 4, 2018, probably will not be prosecuted. Even though they were engaging in an illegal pyramid scheme scam, if they have fully stopped their promotion of MOBE they should be fine.
However if members have created any websites, blog posts, advertisements, email campaigns, video marketing, and/or social media business pages which promote the MOBE scam, members will need to shut those down immediately or they could be charged with violating federal law.
I would like to ask all of you former MOBE members, what are you going to do now? As someone who successfully makes more money online per month than a majority of MOBE members make per year, I hope you do not get involved in something similar. How about trying online affiliate marketing?
You will get to promote and make money on products that people will actually want to purchase and not have to rely on the recruitment of others into your downline. Think about this. Do you really think the average person would want to purchase the MOBE 21-step business plan or an Apple iPhone?
A MUCH BETTER way for you to make money online
As I asked above, trying online affiliate marketing is a much easier way to build an online business of your own. Another great thing about this way of marketing is that you get to choose what you want to promote and how much you want to make.
You can take any interest or passion you have and promote associated products. The way you make money is by becoming a free affiliate of a company that sells these products, and when a sale is made via your unique affiliate link, that company pays you a commission.
What companies participate in Affiliate Marketing? Almost every major store that you have shopped at before. Companies like Amazon, Target, MLB Shop, Apple, Nike, Walmart, NASCAR, and thousands more. This can be done 24-hours per day, 365-days per year without having to interact with any buyers.
The BEST place to get all the training, help, support and resources you need to build, grow and operate your online business is at Wealthy Affiliate. And guess what? There are several former MOBE members who are also members of WA and they love it! Why? Because their training works!
Click on the link below to read a recent blog I wrote at Wealthy Affiliate about MOBE and the FTC. Make sure to check out the comments. There are many former MOBE members who are now with WA that left comments about their experiences at MOBE and how they are now very happy to be at WA.
Unlike with MOBE, you can join Wealthy Affiliate, build two WordPress websites, and take the first 10 of 50 training lessons ALL FOR FREE! You are not required to provide any kind of payment method to start, only your email address. If you have any comments about this post or about MOBE, please leave them below.
To read the court documents filed by the FTC against MOBE and associated defendants, as well as to keep up to date on the lawsuit case, go to the website of the Receiver Mark J. Bernet.