Is Your MLM a Pyramid Scheme – How to Easily Know
The make money from home niche has just as many scams as there are legit opportunities. Multi-Level Marketing is one such opportunity but is your MLM a pyramid scheme or is it legit? This post will explain how to know for sure.
Not all pyramids are illegal
Though it is true that pyramid schemes are illegal and that the marketing structure in an MLM is shaped like a pyramid, you cannot rightfully claim that all Multi-Level Marketing programs are scams. There are certain factors to determine what is a scam, but a pyramid shape is not one of them.
One of the easiest ways to know if your MLM is not a legit opportunity is displayed in the image above. If the bottom level of the pyramid requires you to recruit people into the program so that you can get paid, that is a BIG Red Flag and you should find another opportunity.
The ONLY time a pyramid is legitimate is when that bottom level consists solely of customers that are NOT part of the marketing effort. However there are many Multi-Level Marketing companies that blur the line between scam and legit. The video below will show you what else you need to look out for.
Lofty claims of high income earnings or how great the products are over anything else on the market should make you take pause. Making a lot of money in any endeavor comes down to the individual effort at getting people to buy. If the product is not well-known, getting a sale will be difficult.
Like me, has this happened to you too?
There is a saying, Fool me once, shame on you. Fool me twice, shame on me. I was fooled into joining an MLM that turned out to be scam. Just like in the video above, I was recruited by my sister, who was recruited by a good friend of hers.
The products that the company made were not just of high quality, but they were highly over-priced. This made it hard to sell to the average person and in order to qualify to get paid in their compensation plan, I needed to purchase a certain amount of products per month.
I had to turn around and sell my inventory to get back what I invested. I remember my mother reluctantly purchased some of my products. I know she did this to help me get started but she knew before I did that I was in a losing opportunity.
Getting back the money I invested by selling over-priced products was tough. So I was encouraged by my sister who recruited me to recruit people. Naturally I approached my friends, which would help me recoup quicker. But I soon found out that despite the quality of the products, no one wanted them.
You can buy quality name brands for less money
Here's an example. There are network marketing and direct selling tea companies like Steeped Tea or Tealightful, selling higher priced tea like those well-known brands selling for less at the grocery store. As a tea drinker, which one would you rather purchase? Lipton or these other two you never heard of?
Just like what was said in the video above, some of these companies will use celebrity endorsements to enhance the reputation of the company and their products. Just like in my ACN scam review, Donald Trump endorsed their products and was paid over a million dollars to do so.
Being the deal maker, Trump even had ACN videophone products showcased on his reality TV show The Celebrity Apprentice, not once but twice. By using his now often stated quotes of his presidency, "believe me" and "trust me" he helped this MLM product to gain recognition despite its high cost.
What this boils down to is that the majority of products an MLM will sell, are highly over-priced mainly to be able to support the over-the-top compensation plan. In most cases they are of no better quality than what you can buy at the store. My advice is to not fall for the hype.
Just because someone famous says it is good doesn't mean sh-t
Multi-Level Marketing, Network Marketing and Direct Selling all have several things in common, one of them being you have to sell either a product, the marketing plan, or both. Building a team of other marketers under you is another, which helps to begin that pyramid shaped marketing plan.
Regardless of what people call it, if the products are unknown to potential customers, you will have to do a ton of marketing to get sales. This is why many MLM companies will pay famous people to endorse their products. They know if someone famous gives it the thumbs up, people will feel safer buying it.
ACN wasn't the only MLM Donald Trump aligned his name with in 2009. The now defunct MLM Ideal Health Inc. was rebranded as The Trump Network. Before Trump came on board the company had legal issues with the Federal Trade Commission, but because of his endorsement the company rebounded.
The use of famous people to endorse a company or product in the Network Marketing, Direct Selling and MLM industry is nothing new. People like Megan Fox, Chuck Norris, Carmen Electra, Bill Clinton and others have done so. But you do not need famous people to help you make money on popular products.
Don't risk losing your money when there is a better way
There are just so many problems when it comes to a majority of companies in the MLM style of opportunities. Again, not all Multi-Level Network Marketing companies are pyramid schemes, but you need to be aware of how you will make money and if the company has had any complaints.
Starting your own business does not have to be as expensive as many MLMs would have you think, nor does it need you to recruit people into sales teams. You can become an Affiliate Marketer and align yourself with well-known companies like Apple, Best Buy, Amazon, Walmart, eBay, and thousands more.
Unlike the commissions you earn in an MLM which come from the sale of expensive products no one has heard of, these well-known companies will pay you from the sale of ANY product they sell. The best part about this is you do not have to sell anything, just promote items people are familiar with.
When you can make money from a product on the Apple website like wireless chargers for iPhone, you do not need famous people to help you. The majority of people the world over already trust Apple. All you are doing as an affiliate marketer is driving sales to them through your promotions.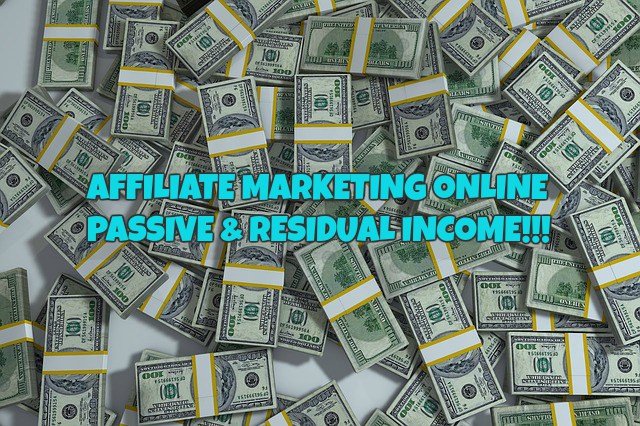 Don't believe the hype of an MLM
As someone who has done Multi-Level Marketing and am now doing Affiliate Marketing, I can without a doubt say that affiliate marketing is better and easier to earn. You will not have to purchase or sell any products and you will not have to recruit any people into a downline sales team.
In affiliate marketing online you rarely hear the hype that you do with the majority of MLMs, especially the pyramid scheme companies. That is because the process of making money is really simple and the investment is really low. Plus it is FREE to become an affiliate with any of the big-name companies.
Because of this, they do not need hype. Read my post for the six reasons Why Affiliate Marketing is Better than Multi-Level Marketing. I will give you another reason right now. The shape of the money making process does not resemble a pyramid because you do not need anyone below you to make money.
When wondering if your MLM is a pyramid scheme, remember to see how you will be making money. If recruiting people is part of the process, I would suggest you tread lightly or better yet, give affiliate marketing a try. Find out how to get started in affiliate marketing here. Leave any comments or questions below.
https://legitimatejobfromhome.com/is-your-mlm-a-pyramid-scheme-how-to-easily-know/
https://legitimatejobfromhome.com/wp-content/uploads/2016/05/Is-an-MLM-a-Scam-1.jpg
https://legitimatejobfromhome.com/wp-content/uploads/2016/05/Is-an-MLM-a-Scam-1-150x150.jpg
Reviews
Video
affiliate marketing vs mlm,definition pyramid scheme,mlm marketing system
The make money from home niche has just as many scams as there are legit opportunities. Multi-Level Marketing is one such opportunity but is your MLM a pyramid scheme or is it legit? This post will explain how to know for sure. Not all pyramids are illegal Though it is true...
Robert
Prescott
robertp@legitimatejobfromhome.com
Administrator
The Best Legitimate Job From Home