How to Make Money on eBay – 7 Tips From an eBay Power Seller
Have you ever wanted to sell on eBay but didn't know how to? Would you like to know how to make money on eBay? As an eBay PowerSeller, here are my 7 tips for a better selling experience. Though there are various ways for making money, I am going to tell you what has worked for me in my 14 years of selling.
To provide proof, here is my eBay Seller Profile http://www.ebay.com/usr/idak01 that will show you some of my stats and what I currently have for sale. If you see no currently listed items it is either because I am on a summer or Christmas vacations.
TIP #1: Before you begin do your research
Think of what you want to sell on eBay. Do you want to sell new items, used items, or both? What are you into, what are your passions or your hobbies? As with all businesses that you start from scratch you need to define what your goal is and how you intend to reach it. Doing research before you begin will greatly help you down the road.
If you are not sure what to sell on eBay then go to their home page and click on the "Daily Deals" link at the top left of the page, as seen in the above picture. This will bring you to a page that will provide you with items being currently sold in the genres of Home & Garden, Fashion, Technology, plus others. Looking through this area should give you an idea of what you can sell if you have problems coming up with your own ideas.
Once you know what you will sell you need to do a search for those things on eBay and see what they are selling for. Also take note of how many are available for sale and whether the seller has it listed as a Buy It Now or an Auction style listing.
Get yourself familiar with the prices and the shipping and return policies. The best way to accomplish this is to become a buyer on eBay before becoming a seller so you can see how the process works. There are also other good reasons for becoming a buyer, which I describe below.
TIP #2: Locate a source for your items
Unless you intend to sell used items that you either currently have or can get from people you know, you will need to find a source of new products from a wholesaler. Depending on the size of the merchandise you can either stock it yourself or have it drop shipped from the wholesaler.
WARNING: There are some less than honest programs out there online promoting Drop Shipping for eBay items that are not really drop shipping and are a waste of money. The one that comes to mind is a company called DS Domination (DSD), the DS stands for Drop Shipping. However DSD is NOT a drop shipping program.
The basic definition of drop shipping is when you have the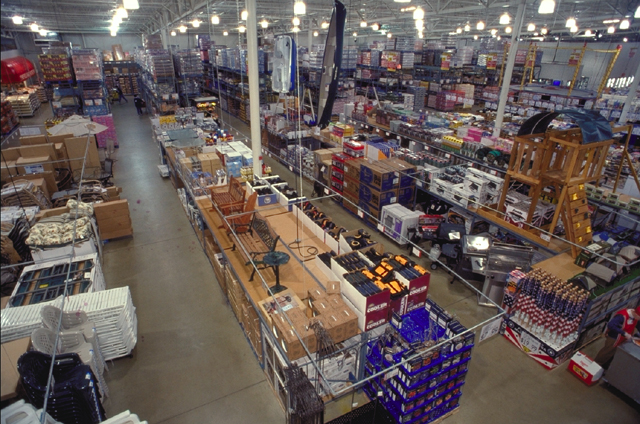 manufacturer or wholesaler of a product ship it directly to your customer. This is not what DS Domination does, so please do not waste your money by falling for this untruth.
Whether you decide to stock your own new products or have them drop shipped, the absolute best place to search for free wholesalers is Worldwide Brands, Inc. If you know how to determine a real wholesaler from a fake one, and there are many out there, you can use a resource directory on Google called Wholesale Central. This resource directory http://www.wholesalecentral.com is absolutely loaded with currently active wholesalers in a wide variety of items. Again make sure they are real legit wholesalers. To find out how you can tell who is legit or not, visit my review of WBI which will explain how to know.
Take it from me, you will want to spend an entire day going through this directory because there are just so many companies to research. NOTE: It is imperative that you read the Terms of Use for each wholesaler you wish to do business with since many of them have different rules for purchasing.
TIP #3: Determine how you will ship your items
If you do not do drop shipping you will have to figure out the method of how you will ship the merchandise that you sell. Depending on what you decide on selling will also determine how you will ship it to your customer. Large bulky items should be sent via UPS while smaller items should be mailed through the Postal Service. If you ship via the Postal Service here in the United States and you use Priority Mail, the boxes and envelopes you can use are totally free of charge.
However for those products that are either too big for the size boxes available or small enough to ship via First Class and Media Mail, you will have to purchase your own shipping supplies. You can get boxes, padded envelopes, labels, and tape in bulk at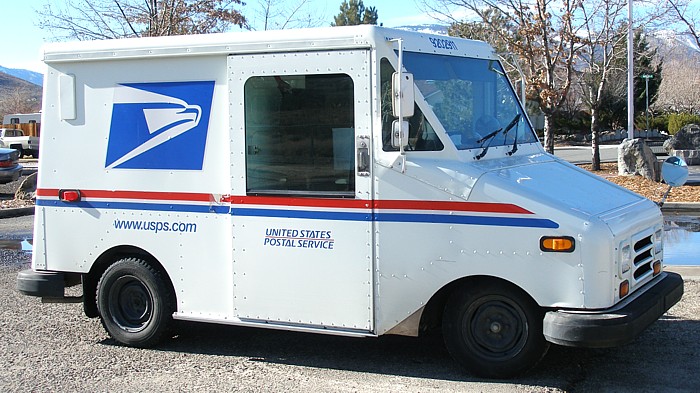 wholesale prices from either the Wholesale Central directory at the link above or from wholesale sellers on eBay.
I have personally found that buying a bulk lot case of 100+ self-sealing 6×9 inch bubble padded envelopes from other wholesale sellers on eBay is way cheaper than ordering from a nationwide supplier like Staples or OfficeMax.
The nice thing about the 6×9 size envelope, other than being bubble wrapped lined and self-sealing, is that you can mail anything from the size of a DVD and smaller for the cheaper First Class Mail prices.
TIP #4: Become an eBay Buyer before becoming a Seller
Okay you might be wondering why being an eBay buyer is one of the tips to make money on eBay? I have two simple reasons. One, you need to see how things are handled by other sellers in relation to Customer Service and how professionally you receive your purchases.
This will give you a good idea as to what you should do with your customers. The more-happier your customers are with your service the higher your eBay Feedback Rating will go and the more repeat customers you will get.
Two, while you are in the process of performing all of the preparations for starting your eBay selling business as mentioned in Tips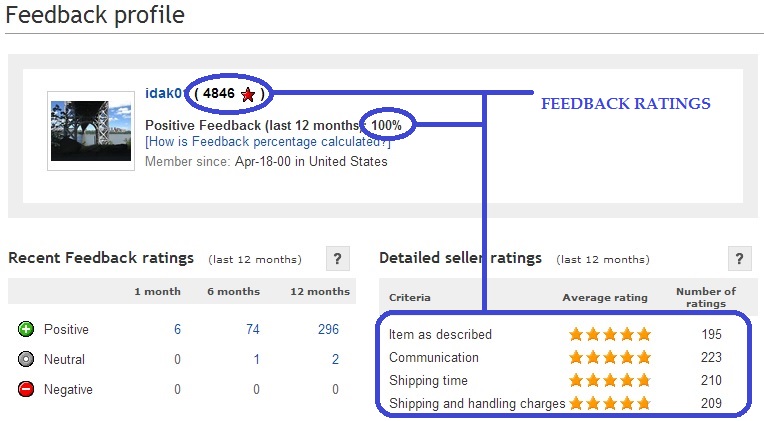 1 – 3 above, you will need some time to increase your total positive feedback rating. You definitely do not want to start selling on eBay with a zero (0) or low (single digit) rating.
The higher your total rating the more customers will want to buy from you. The majority of buyers on eBay, myself included, would rather buy from a seller with a higher rating because it represents an eBay member with a good selling and customer service track record. Being a buyer and getting positive feedback from sellers will increase your total positive feedback rating.
This is one of the reasons why people who try to start an eBay business give up too soon, because they do not get people who want to take the chance and buy from them. Yes I know that sucks but that is reality. You will quickly learn this in my first reason when you begin buying on eBay.
You will more than likely choose to buy from a more established seller than a newbie. Experience and a higher feedback rating really does help to generate sales. As soon as I became an eBay PowerSeller my already high sales jumped even higher.
TIP #5: Diversify what you are selling
This is the approach I personally take to selling on eBay. I not only sell new merchandise which I buy and stock in my closets (only 20% of what I sell is drop shipped) but I also acquire items for sale from people I know that have things they want to sell.
I charge a 40% commission of the final sale price, which does not include the shipping charge. You might be thinking that 40% is a high commission but in actuality I am only getting 26% after you subtract the eBay and PayPal seller fees that you must pay.
Then there are items that I get to keep all of the money and those are the used things that I purchase for dirt cheap prices at garage/yard sales that people have at their homes during the spring and summer months. You would be amazed at what people get rid of, and if you know what to look for, you can score big on a purchase.
Being that I live in a fairly residential area, every Friday, Saturday & Sunday during the sunny warm days I can go to at least 10 garage/yard sales within a mile radius of where I live. I especially like buying from these sales and re-selling on eBay because many times people do not realize the value of some of the things they are getting rid of. To find garage/yard sales just check out Craigslist.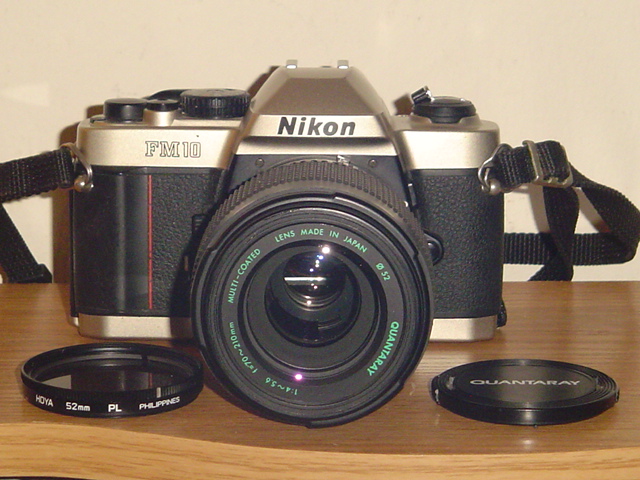 For example, I was at one sale last year and I saw a miniature set of Coca-Cola light green bottles that were salt and pepper shakers. I already knew that the light green colored glass bottles are worth money. I had already bought about $18 worth of items so I asked the guy, how much for these salt & pepper shakers?
He thought for a couple of seconds and said give me $4 for the set, which I gladly did. I came home took a few pictures of them and posted them up on Auction for $8, double what I paid for them and knowing I would get more once the auction was over. Sure enough they sold for $35.63. That is a $31.63 profit!
Just last week the same thing happened again when a home owner sold me the Nikon 35mm SLR film camera you see in the picture above for $20. Being that I know a little bit about film cameras, I used to have 3 of them before the digital age, I knew that this was still in good working condition after opening it up and testing it. The final auction price on eBay was $89.00, a $69 profit!
TIP #6: Which method of selling I prefer
Just to recap, the above are the three ways I make money by selling things on eBay. One, I buy new merchandise from wholesalers and re-sell them for a higher price either directly or through drop shipping. Two, I acquire new and used products from people I know and sell them for a 40% commission. Three, I sell used items that I purchase for cheap prices at garage/yard sales. When I sell them on eBay, which selling method do I use? It mainly depends on the condition.
If a product is brand new, factory sealed I will put it up on eBay as a Buy It Now listing once I research what the suggested retail price is on other websites such as Amazon. If an item is used or in an opened package I will list it as an Auction and also set a Buy It Now price on it.
This way if a buyer sees the auction and knows by my written description that it is in an open and/or used state, they can either make a decision to pay the Buy It Now price or go for a possible cheaper final sale value by placing an Auction bid, which then nullifies the Buy It Now price. For the items that are strictly used and not in their original packaging, I post up as Auction only.
---
---
TIP #7: Write quality content for your eBay listings
When listing an item up on eBay I highly recommend that you add a little story to your product description. Buyers will more often buy from a listing that is descriptive and personable as opposed to a listing that is sparse on detail and character. Just like it is very important to write quality content for Affiliate Marketing niche websites, it is just as important to do the same in your eBay listings.
People want information before they buy, they want to know what it is they are buying. Make sure to give it to them by way of your description and by way of photos of your items, you are able to post up to 12 pictures per listing. Treat your potential customers as if they are your close friends.
BONUS TIP #8: Popular items to sell on eBay
After going through all of this information you might be wondering what is it that I personally sell that has been popular and profitable on
eBay? Well I will give you a listing of what I personally know are popular and that I will always sell if I should get the chance to acquire them for re-sale.
Remember, for some of these it helps greatly if you know what it is that you are selling so you can answer any questions that may arise from potential customers.
• Brand new current year Baseball Cards and select older cards
• Brand new factory sealed Video Games and select opened games in good complete condition
• Brand new Video Game Consoles and Portables as well as a few select used systems
• Silver coins and bullion as well as other rare coins and paper money
• Collectible such as anything Coca-Cola, Disney, Star Wars, Original Star Trek, Genuine Military items from the Civil War, World War I and II, Older GI Joe dolls, Older Barbie dolls
• Vintage advertising of famous products and name brands that are no more
• Brand new and good condition used Laptop Computers
• Brand new and used Smartphones and Tablets
• Brand new and used Digital & Film SLR Cameras
• Brand new Athletic Footwear
• Seasonal clothing and accessories such as trendy handbags
• Seasonal items such as beach items for the summer, yard items for the spring and fall
Though there are many other popular items, these are the ones I have and do sell with great success. I personally try to sell the smaller ones first and foremost because they are easier to ship and in most cases are the more rewarding as far as profit. The one thing you must do in order to be successful selling any of the above or any I haven't listed is to experiment what sells best for you.
Another way you can expand your eBay selling is by creating your own direct sale website and posting for sale some or all of the same products you are selling on eBay, provided you have more than one. The only difference with what you sell on your website would be that you get to keep more of the money because you will not have to pay 10% to eBay for each purchase. Plus you can drive traffic to your eBay site for items that you do not have on your website.
If you are interested in learning how to build your own website without having to program it, you can join the online education and business building community known as Wealthy Affiliate University at the banner link above right or from any link within The Wealthy Affiliate Review. If you have any further questions about eBay in general or any of the tips I have listed above, please leave your comments below. I will respond to you normally within 24 hours with a reply. Thank you!
https://legitimatejobfromhome.com/how-to-make-money-on-ebay-7-tips-from-an-ebay-power-seller/
How to Make Money on eBay - 7 Tips From an eBay Power Seller
https://legitimatejobfromhome.com/wp-content/uploads/2014/07/How-to-Make-Money-on-eBay-0.jpg
https://legitimatejobfromhome.com/wp-content/uploads/2014/07/How-to-Make-Money-on-eBay-0-300x300.jpg
2014 & 2015
At Home Jobs
be your own boss,how to sell on ebay,popular items to sell on ebay,work at home jobs
Have you ever wanted to sell on eBay but didn't know how to? Would you like to know how to make money on eBay? As an eBay PowerSeller, here are my 7 tips for a better selling experience. Though there are various ways for making money, I am going...
Robert
Prescott
robertp@legitimatejobfromhome.com
Administrator
The Best Legitimate Job From Home