The Best Way to Make Money with a WordPress Blog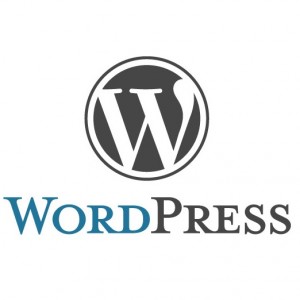 WordPress is the most widely used CMS, Content Management System in the world. I personally have several websites and blogs and I know many others that do too. But what is the best way to make money with a WordPress blog?
My personal best way to make money
Though there are several ways you can utilize to earn money with a blog, my personal favorite is with affiliate marketing and here are the reasons why. It is a simple process, it is free to join affiliate programs, it is fun, and it works on autopilot.
Ever since my first days on the internet more than 20 years ago, I have researched many different ways to earn an income. Like so many others I had dreams of being my own boss and working from home. What about you? Have you ever dreamed of working at home?
Millions of others all over the world not only have that dream but are living it. I am happy to say I am one of them, living my dream and you can be one too. Below I will explain each of the reasons why affiliate marketing is the best way to make money with your blog.
The simple process of affiliate marketing
The process of making money with affiliate marketing is quite simple. Just look at the above image. It starts with people looking for a particular product or service on Google. They find your website which directs them to a retailer, they purchase, and you get paid.
Here is an example. Say you are a fan of Star Trek and do a Google search for collectibles. You find my review, read it, click on a Star Trek affiliate link I have in my post, are sent to the Star Trek store, make a purchase, and the retailer pays me a commission.
The process is simple and it's the number one way I and millions of others are doing it. Online affiliate marketing is a multi billion dollar per year industry. It is expected to reach 6.8 billion dollars in sales by 2020, meaning, it continues to be a great money maker.
Joining an affiliate program is always free
Lately there have been many online scams that have hijacked the name affiliate marketing. Scams like MOBE, which was just shut down by the FTC, claimed it had an affiliate program, probably to give its scam some legitimacy. But it wasn't free to join.
All legitimate affiliate programs are always free to join. This makes it easier for you to represent more than one affiliate marketing program on your website. When you can blog about any topic that is associated with a product, earning revenue is possible.
Companies with affiliate programs do not want you to pay them to promote their products. All they require is that you have a viable way to reach millions of people, a website blog is how to achieve this. But don't worry. Anyone in today's world can have a website.
Affiliate Marketing is fun to engage in
Have you ever tried making money in some sort of hyped-up MLM or direct sales opportunity where you have to convince people to buy some high-priced product? The majority of people cannot successfully make a sale unless they are really excited about the item.
How can you get excited about something if you do not use it on a daily basis? You can't, and if you cannot, how can you convince people to buy from you? The result is you not making sales and facing a lot of rejection. This does not happen in affiliate marketing. Why?
Because in affiliate marketing you can pick which products to promote. You are not confined to any one particular item or way to make money. You are free to choose your direction and this makes it fun to earn an income. Let me give you some personal examples.
I like Baseball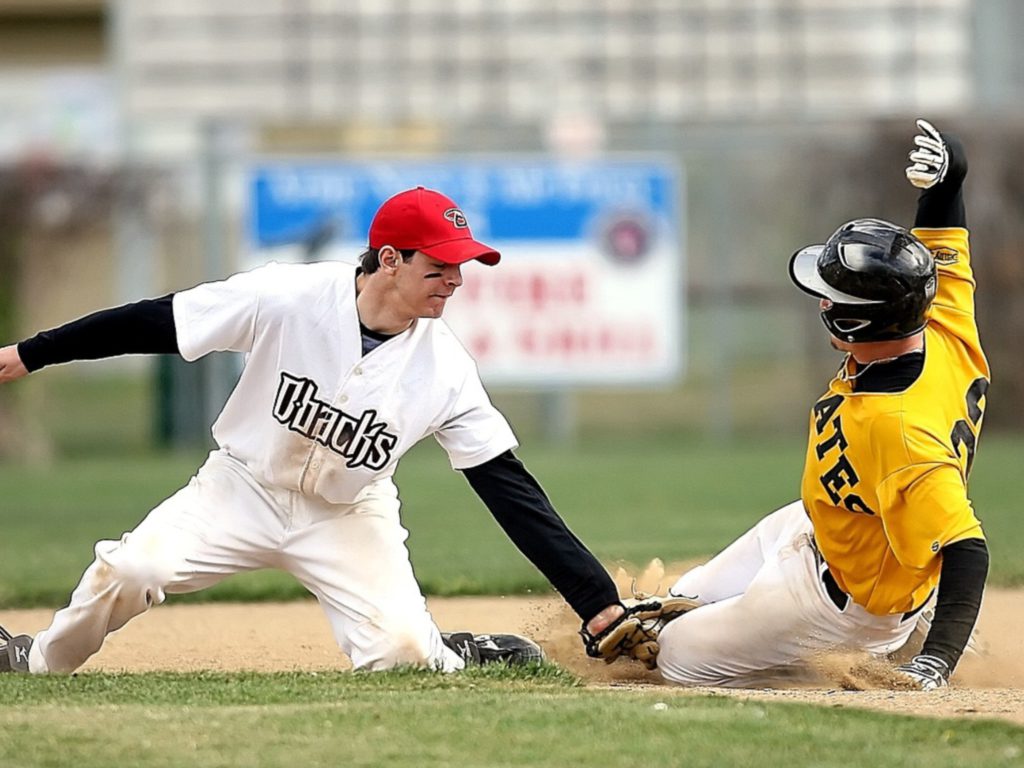 Let us say you had a blog about your favorite baseball team and you wanted to find a way to monetize it. Free Baseball Affiliate Programs would be the best option. Well sports is a very popular and profitable niche that billions of people enjoy too. So think about what sports fans like to buy to show their team spirit.
I like wearing caps and jerseys of my favorite players. If I was reading your blog about Derek Jeter's career 3,000th hit I would be excited. I would want something collectible regarding Jeter's career with the NY Yankees and your affiliate link to the MLB Shop would be the way.
Major League Baseball has an online store called the MLB Shop and they have a free affiliate program. When you place the affiliate link advertisements they give you in your blog, people like me will click on it and buy products. Then the MLB Shop pays you a commission.
You can make money in Exercise and Fitness
Another popular area for earning money is the exercise and fitness niche markets. For example, I like to power-walk as my choice of exercise. If I was interested in finding the best power walking equipment for indoor use I probably would consider a treadmill.
So I go up on Google and do a search for "the best inexpensive treadmills" and I find your blog entitled, Best Treadmills for People on a Budget. You have reviews on various brands of treadmills, each with an affiliate link ad for purchase. I decide, I purchase, and you get paid.
Another form of exercising I enjoy is hiking. Though outdoor enthusiasts partake in this activity, it is a great way to get exercise while exploring nature. If you had a blog about camping, you could cross promote it with hiking, seeing how they share similar products.
Earn money on autopilot with Affiliate Marketing
When you are able to blog about any topic, hobby, interest or passion you desire, and then monetize your posts with affiliate links, making money on autopilot is possible. Once your blog is published on the internet, using SEO will help it to be found in Google search results.
When you utilize SEO, Search Engine Optimization, your blogs will appear in a Google search. Seeing how the internet never shuts down, you will have the opportunity to attract potential buyers to your blog 24 hours per day and everyday, without any effort on your part.
That latter point is what I like the most about using affiliate marketing to monetize a WordPress blog. When you can provide useful information and build trust with your readers, they will want to purchase what your blog is promoting without you trying to sell.
Affiliate Marketing training for beginners
Whether you already have a blog or you would like to start one in any niche you choose, you will need a little help to get going. I have just the solution for you. It is the easiest and least expensive online training in affiliate marketing that you will ever find on the internet.
This online training program is called Wealthy Affiliate University or WA for short. You will get everything you need to monetize or build a WordPress website from scratch without needing any technical experience. The training is designed for the complete beginner.
Though there are a couple of other online training programs for affiliate marketing, WA is rated #1 by Google and others. Just look at the Google Trends graph below. Wealthy Affiliate is more popular and successful than Affilorama and Solo Build It. Read my review here.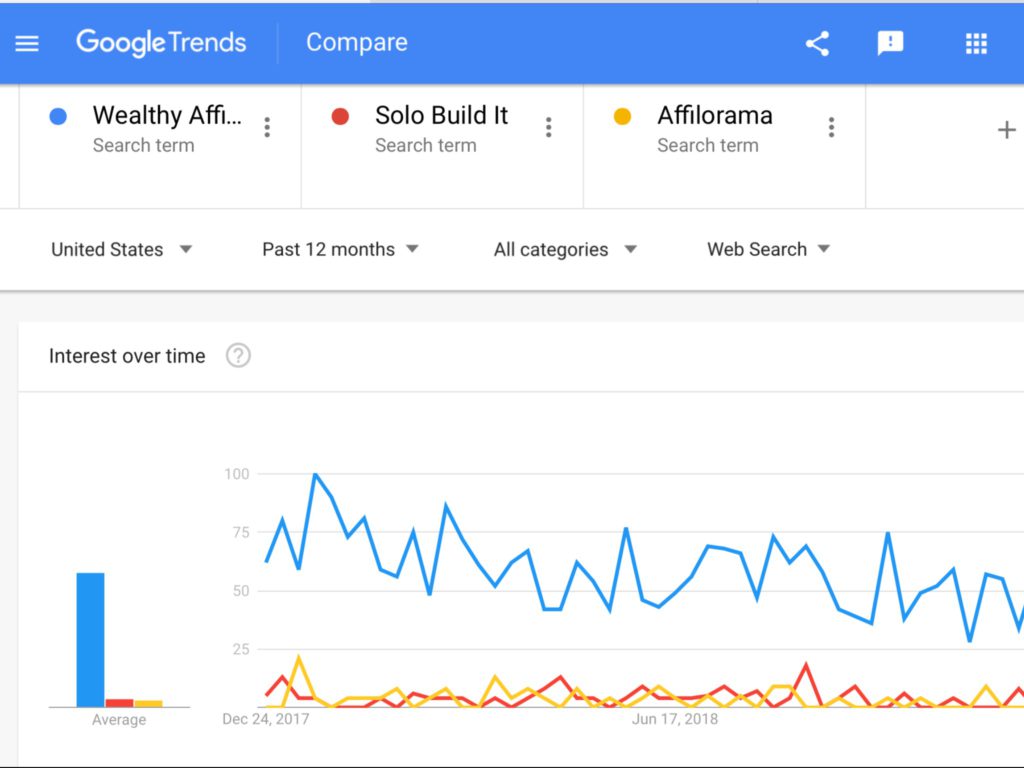 Become a free member of Wealthy Affiliate today!
Learn the best way to make money with a WordPress blog using affiliate marketing. As a free WA member you get your first 10 lessons and one programmed WordPress website with hosting at no charge. Membership has its privileges and there are many at WA.
For example, you can get direct help from any member including the two owners. Most times you can receive an answer to your questions within minutes at anytime of the day and night, because WA has close to 1,00,000 members from all over the world.
And if you join me today at Wealthy Affiliate I will become your 1-on-1 coach should you need it. I am known in the WA community as an ambassador because I help a lot of members with money making ideas and answering their questions in a timely manner.
I will say this…THE WEALTHY AFFILIATE TRAINING WORKS! You can't go wrong when you start 100% free. If you are still not sure and have more questions, check out my FAQ page and also leave your questions and comments below. I will be happy to answer them.
https://legitimatejobfromhome.com/the-best-way-to-make-money-with-a-wordpress-blog/
https://legitimatejobfromhome.com/wp-content/uploads/2017/10/How-to-Make-Money-at-Blogging-01.jpg
https://legitimatejobfromhome.com/wp-content/uploads/2017/10/How-to-Make-Money-at-Blogging-01-150x150.jpg
Money Making Ideas
How to monetize a blog for free,Make money with a WordPress blog,what is affiliate marketing
WordPress is the most widely used CMS, Content Management System in the world. I personally have several websites and blogs and I know many others that do too. But what is the best way to make money with a WordPress blog? My personal best way to make money Though there are...
Robert
Prescott
robertp@legitimatejobfromhome.com
Administrator
The Best Legitimate Job From Home