Top 10 CBD Hemp Oil Affiliate Programs – High on Profits
For the Top 10 Best CBD Hemp Oil Affiliate Programs, those listed here are the elite brands for the high reliable criteria they must meet. Unlike many other top 10 reviews on CBD affiliate programs, there was a strict process used in creating my list. Plus I have tried each one.
Why you should choose these over the others =

Transparency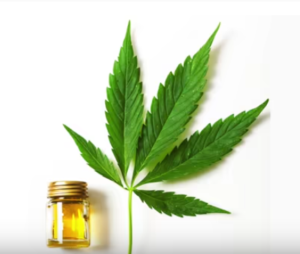 With the dozens of clinically proven health benefits of CBD and other cannabinoids, there has been a Wild West kind of scenario going on with an explosion of various companies marketing CBD oil. For those who do not know, many brands are not as open and truthful as they claim.
I know a lot about CBD Hemp Oil because I have been using it quite successfully to treat a couple of different health issues since 2014. When choosing an oil there are several aspects that you really need to look for to know for sure if the product is any good.
To receive the best results the CBD oil has to come from Hemp, not Marijuana. The highest CBD amounts come from Organic Non-GMO Industrial Hemp. And no, hemp and marijuana are not the same. CBD needs a carrier oil for absorption and MCT Coconut Oil is the best.
Other important things to look for is where the hemp is grown, how is it extracted (CO2 is the best method), what is the company owner's name, are there any Hemp Certifications, is the oil 3rd party tested and is the Certificate of Analysis of these tests available to the public.
How I chose the top 10 affiliate programs
Taking all of this into account I came up with a strict criteria for all of the affiliate programs below. All of the top 10 I actually tried. Eight were really good and two were GREAT! Below are the requirements I looked for when naming my top 10 best CBD affiliate programs.
THE MOST IMPORTANT REQUIREMENTS FOR TOP 10
Does the company website have a Free Affiliate Program and NOT a pay-to-become an MLM/Direct Sales affiliate? Remember, real affiliate marketing is always free.

Does the website or social media accounts provide the name of the owner or owners of the company? This is something that is VERY important. Why? Because anyone with some basic equipment can make cannabis oil, notice I said cannabis and not CBD. Anyone can make cannabis oil and claim it to be CBD. You cannot tell the difference from sight or taste. When a company/brand gives the names of the owner(s), someone can be held accountable. Their reputation is on the line. You know who you are dealing with.

Does the CBD oil come from Organic Non-GMO Industrial Hemp?

Is the CBD extracted from the hemp using CO2 or Supercritical CO2?

Is the oil Third Party tested and provides the Certificate of Analysis?
SECOND MOST IMPORTANT REQUIREMENTS FOR TOP 10
How long has the company been in business?

Does the company have any notable Hemp Certificates and/or Awards?

How much is the commission percentage?

What is the website's Alexa Rankings?

Have I actually tried the product?
Though several of these critical requirements are met by the majority of brands I reviewed, finding the names of the owners was especially difficult. The next hardest requirement, though not as important as the owner name, was when the company started.
Like I said at the beginning of this review, with the huge popularity of CBD hemp oil it is like the Wild West with so many companies coming into being in such a short time. Knowing who is the more legit and trustworthy brand starts at the top with knowing who the owners are. This is being transparent.
My Top 10 best CBD hemp oil affiliate programs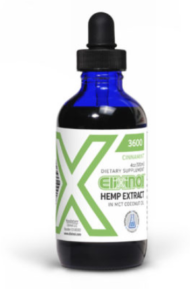 1 – ELIXINOL
Started in 2014
U.S. Hemp Authority Certified
Paul Benhaim – Founder / CEO
Gabriel Ettenson, David Newman and Arthur Jaffee – Co-Founders
Col. Philip Blair M.D. (West Point 1972 / U.S. Army Retired)
Commission 10%
I have tried these products and rate Elixinol as GREAT
Become a Free Elixinol Affiliate Here
Elixinol is my number one choice for many reasons. Other than two other brands below that came before 2014, Elixinol has been creating some of the purest, highest quality, pharmaceutical grade CBD hemp oil in the industry for five years. Unlike every other company below, they use two different third-party testing labs.
Their CEO, Paul Benhaim is a respected pioneer in the hemp industry since 1993 and was the Founder of Hemp Foods Australia. He makes sure that product quality can be traced from seed to sale, and Elixinol has their own farms located in Colorado, U.S.A. and in Europe.
I really like their website which offers a very robust blog full of training about CBD and Industrial Hemp. They sell oil tinctures and vape oil, capsules, isolate, skin care, food and pet treats. They also have a few well-known brand ambassadors that love to use their products.
I love the taste of their all-natural Cinnamint flavored oil tincture. Being that the oil is extracted using Chemical-Free Supercritical CO2 and uses MCT coconut oil, it has a very smooth feeling once you swallow it. I will be trying their CBD hemp oil capsules and Liposome spray next.
In March 2019 Elixinol became one of 66 members (and growing) of the U.S. Hemp Roundtable. Not every hemp company can qualify for the stringent industry standards of the roundtable's U.S. Hemp Authority Certification Program for absolute quality and safe hemp products.
Hemp farmers and producers can only display the U.S. Hemp Authority Certified Seal after they have met all requirements. This includes education about Food and Drug Administration Current Good Manufacturing Practices and Good Agricultural Practices. Learn more here.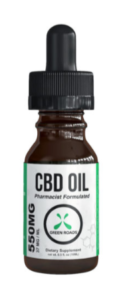 2 – GREEN ROADS
Started in 2012
Laura B. Fuentes – CEO
Arby Barroso – Co-Founder
Commission 10%
I have tried these products and rate Green Roads as GREAT
Become a Free Green Roads Affiliate Here
Green Roads is one of the original brands in the CBD oil industry. The only reason they are 2nd on my list instead of 1st where I would have put them are because of two factors. Elixinol has an owner who has been involved with hemp since 1993 and Elixinol is U.S. Hemp Authority Certified.
Like I said at the beginning of this review, I used a strict criteria of factors for determining who made the list and in the order they appear. That being said I have no doubt as to how great their products are. Like my number one selection, I also rate Green Roads as GREAT!
Not only do I really like their oil tinctures but I LOVE their Froggies Sourz gummies. They are a great tasting way to get your CBD while on the go. I will be trying their Fruit Bites next and they have a roll-on muscle and joint pain relief topical I want to have my girlfriend try.
I would think that being one of the first CBD companies in the retail market would explain why they have such a wide assortment of products. Oils, gummies, capsules, topicals, terpenes, syrups, pain cream, coffee and tea, oil for pets, and concentrates.
Not only are Green Roads CBD products pharmacist formulated but its CEO Laura Fuentes is a compounding pharmacist with over 24 years experience. She left the big pharma way and has embraced CBD after seeing miraculous results with family and friends suffering with pain.
Their website in my opinion is the best looking out of all the companies in the top ten. Lots of CBD information, easy access to the Certificate of Analysis from third party testing, and an overall great user experience. I can see them being certified by the U.S. Hemp Authority soon.
3 – HEMPMEDS
Started in 2012
U.S. Hemp Authority Certified
Dr. Stuart Titus – Founder and CEO
Commission 15%
I have tried these products and rate HempMeds as REALLY GOOD
Become a Free HempMeds Affiliate Here
Coming in third place is HempMeds, sometimes also referred to as HempMeds PX. They are one of the two earlier companies to get into the CBD retail game along with Green Roads, see above. I even remember seeing them talking about CBD on TV before I got involved.
Just like with my number one choice Elixinol, HempMeds is certified by the U.S. Hemp Authority and even more important in my opinion, there is a name, a picture and information about the Founder of the company Dr. Stuart Titus.
Dr. Titus is Chairman of the Board of Director and Chief Financial Officer for Medical Marijuana, Inc., the first ever publicly traded cannabis company in the U.S. As a subsidiary, HempMeds became the first company to have a CBD oil listed in the Physicians Desk Reference.
Like all of the top 10 CBD oil companies I have listed here, HempMeds uses organic industrial hemp that is CO2 extracted and third party tested. These are key points when deciding on which oil to purchase and it is very important when it comes to CBD.
You want to make sure that you are consuming a quality product that will help you and not be some cheap copy. The HempMeds website is very user friendly and they offer a variety of products in addition to oil such as capsules, edibles, salves, vape juice, and pet treats.
4 – THE CBDISTILLERY
Started in 2016
U.S. Hemp Authority Certified
Chuck McKenney – Chairman of the Board
Chase Terwilliger – CEO
Lincoln Sorenson and Andy Papilion – Co-Founders
Commission 10%
I have tried these products and rate CBDistillery as REALLY GOOD
Become a Free CBDistillery Affiliate Here
Fourth place CBDistillery is one of the newer CBD companies that is making positive waves in the industry. Matter of fact I just recently heard a radio advertisement by them on a classic rock radio station here in New York City. This is more proof that CBD is becoming more mainstream.
One of the hardest parts of my research in choosing which company would make it on this top 10 CBD oil list of affiliate programs was getting easy access to who the owners were. Like Elixinol and Green Roads above, that info was where it should be, on the About Page.
I want to go on a CBD company website and before I make a purchase I want to know who owns the company. I want my oil made by a company who is serious about quality, not some person in their kitchen making it, which sadly many CBD products are.
I am happy to say when you go on the CBDistillery website and you click the About Page tab in the menu, you can see who the entire team is from the COB to the CEO and Co-Founders. This will always be a great indicator that you are buying a quality product.
Quality is what you will find here. CBDistillery has a wide array of products. They have isolates, oil tinctures, gummies, capsules, topicals, vapes, pet products, and variety packs (my favorite). These are a neat way to save money should you want to try a couple of different items.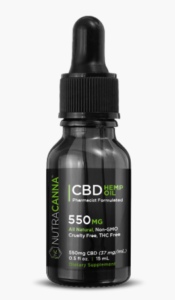 5 – NUTRACANNA
Started 2016
Anthony Pellegrino – Founder
Commission 15%
I have tried these products and rate NutraCanna as REALLY GOOD
Become a Free NutraCanna Affiliate Here
Nutracanna is another relatively new company that is spreading the knowledge of why CBD oil is very medicinal to the homeostasis of our bodies. Like many of the other websites showcased in this top 10 CBD hemp oil review, their products are from CO2 extracted organic hemp..
A really good user experience when navigating through their website full of uplifting pictures and colors. Even though the selection of products are limited to oil tinctures, tablets, gummies and creams, Nutracanna has a quality product which is why it comes in fifth place out of 10.
The order in which I list these websites are mainly based on how I rated the user experience of their website and how effective their oils at the lowest dosage were at easing my lower back pain. I wanted to make this review more unique than others from my personal experiences.
The reason why industrial hemp is legal to grow and sell in the U.S. is because it contains no more than 0.03% of THC, the psychoactive ingredient that gets you high. At Nutracanna all of their oil products are 100% THC-Free and backed up by their test certificates.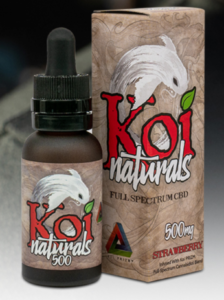 6 – KOICBD
Started 2015
Brent Brunner – Founder / CMO
Brad Ridenour, Malinda Ridenour and Jason Decker Co-Founders
Commission 15-30%
I have tried these products and rate KoiCBD as REALLY GOOD
Become a Free KoiCBD Affiliate Here
Sixth place Koi CBD has a great looking website. I also like their packaging graphics and labels. They have a diverse selection of products from oil tinctures to gummies to vape juices to topicals. They also have CBD for your four-legged friends in the form of pet sprays and treats.
By the look of their website, their product graphics, and that their vape juice is more widely available than the oil tinctures, it seems that Koi CBD is targeting a more younger audience. Perhaps not but it just looks that way to me. Nothing wrong with that in my opinion.
The CBD market is exploding and all age groups are becoming aware of its medicinal qualities. There is no need for medical or recreational marijuana for the effective treatment of pain when you can take pure CBD from hemp and not have to worry about getting high.
For those looking for pain relief with a topical balm, my second favorite from these companies is the Koi Healing Balm. It does a great job in calming down pain associated with inflammation. Plus with a high affiliate commission of 30%, Koi CBD is poised to be another winner.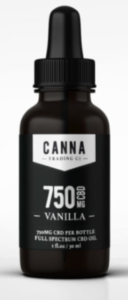 7 – CANNA TRADING CO
Started 2015
Mark Howard – Founder / CEO
Commission 25%
I have tried these products and rate Canna Trading Co as REALLY GOOD
Become a Free Canna Trading Co Affiliate Here
Coming in seventh place is Canna Trading Co. The first thing I noticed going up on their website is its lack of color beyond black and white with turquoise highlights. Simply effective for their brand and like most other companies listed here, they offer many kinds of CBD oil products.
Their CBD products range between oil tinctures, capsules, vape juices, topical, and oil for pets. They will also bundle some of the different products so that you can experience a wide array of choices. This is a great way to know what you may want to re-order.
The Canna Trading Co. has a great affiliate program with representatives willing to help you get your affiliate business going. Their affiliate commission of 25% is a generous offering and with a quality CBD oil product for its customers getting sales should be a winning recipe.
Their website has a lot of useful information in the education of hemp derived CBD oil. The FAQ page and the teaching blogs help their website visitors to understand why it is important that the CBD oil needs to come from organic hemp, be CO2 extracted, and third party tested.
8 – SAVAGE CBD
Started 2016
Chris Wheeler – Founder / CEO
Matt Winters – Co-Founder / CFO
Commission 35%
I have tried these products and rate Savage CBD as REALLY GOOD
Become a Free Savage CBD Affiliate Here
Eighth place Savage CBD like Koi CBD seem to be targeting a more younger crowd with their bold package and label designs. One way they stand out from the rest on this list is in their lack of oil tinctures. They have only one size at 1500 MG, two flavors, and it is kind of pricey.
The bulk of their product offerings are in the form of juice for vaping. If you were to have a website in the niche of vaping, being a Savage CBD affiliate would be a great addition to your website. You could devote an entire category just to writing content about Savage vape juice.
Savage CBD currently has six different flavored vape juices, three flavors for their disposable vape pens, and two types (full spectrum or isolate) of vape cartridges. They also offer CBD pet treats, an edible, and some hip clothing like caps, t-shirts, and winter hats.
This company is not only unique in the types of products they offer and in some cases does not offer, but they are also unique in their affiliate program commission. This is the highest paying CBD oil affiliate program at a whopping 35%. A great CBD vape oil company.

9 – NULEAF NATURALS
Started in 2014
Jaden Barnes – Founder / CEO
Commission 15%
I have tried these products and rate NuLeaf Naturals as REALLY GOOD
Become a Free NuLeaf Naturals Affiliate Here
CBD is becoming more mainstream and well-known retail chains like CVS are making claims that they will soon be selling CBD related products. Though every company in this list offers wholesale pricing, ninth place NuLeaf is one company that has its oil in many U.S. locations.
I would have to say, that out of all the other companies, NuLeaf has put much effort in getting their products recognized by health retailers. Even though they have a simple clean looking website, I can see the benefit of a country-wide retail exposure to help boost sales.
I am a bit surprised that for a company who has been in business one and two years longer than some others in this list, that the only products they have available is the CBD oil tinctures. But what they lack in a variety of products they make up for it being available in a store near you.
Their commission percentage at 15% is not bad, not the highest or the lowest, but decent enough. I did try their oil tincture and thought it to be very good in taste and quality. They offer the same CBD hemp oil in 5 different strengths from 240 mg to 4,850 mg. Simple yet effective.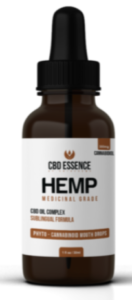 10 – CBD ESSENCE
Started 2015
Don Ballou – Founder
Commission 20%
I have tried these products and rate CBD Essence as REALLY GOOD
Become a Free CBD Essence Affiliate Here
Like all of the other CBD hemp oil being sold by the other companies on this list, CBD Essence has some really good product offerings. Though their packaging and product label is a simple design lacking pizazz, they make up for it in the quality of their products.
Coming in tenth place, their oil tincture is effective and I really like the taste of their Orange Mint Zest chewy hemp taffy. These edibles are a fun safe way to get CBD into your body and they are more convenient than carrying around a oil tincture bottle.
On the About page they present an interesting back-story on how their owner Don Ballou had ADHD, absent-mindedness, difficulty focusing, anger, anxiety, and depression for 30 years. He tried CBD oil and his symptoms went away. That is the reason he started this company.
The CBD Essence affiliate program offers great customer service from a knowledgeable staff and a generous 20% commission. They may be a bit limited in the types of oil tinctures they have but those they do have worked on my back pain and I am sure they will help others too.
Why other popular brands didn't make the list
As I mentioned at the beginning of his review, I used a strict criteria for each company to reach for them to be chosen. Though I did personally try CBD products from all 10 companies above, I also tried six others that didn't make the list because they failed the criteria.
For example with the Charlotte's Web brand by the Stanley Brothers. They could be considered the originators of the CBD craze when they gained national attention in 2013 for helping a little girl named Charlotte Figi dramatically reduce her epileptic seizures from Dravet syndrome.
Why didn't I put them in the top 10 list? Though I did try their product and the owners are well-known, their hemp is not yet certified organic, no third party testing, and not all of their CBD products are extracted using the super safe CO2 process, meaning solvents are used instead.
I also tried Joy Organics and they too use solvents and not CO2. I tried oils from CBDPure, CBDx, Diamond CBD, and HempBombs but none of these companies mention who the owners are. There are certain key factors to consider before taking CBD oil if you want a quality product.
How to get started making money with CBD oil
You now have the top 10 best CBD oil company affiliate programs, now it is time to get in while the getting is good. In 2018 the CBD market brought in between 600 Million and 2 Billion Dollars. Projections have it as a 16 Billion Dollar Industry by 2025 according to a Forbes article.
Those who get in on this BOOMING industry early on will make the most money as competition, though steadily growing, will still be relatively light. This is why it is important for you to become an affiliate of a company doing everything right, like the 10 I listed above.
Equally important is that you do your part right too. In order to reap the benefits with these affiliate programs you will need a website and blog. WordPress is the world's most widely used, it is easy to set up, and can be done so for free, including hosting, at Wealthy Affiliate.
In order for you to be ready and effective at making a lot of money in this CBD niche market, you need to be a member of an affiliate marketing training community company like Wealthy Affiliate that has been doing everything right since 2005. They are perfect for beginners.
How to start your business for FREE!
Though there are a few different affiliate marketing training programs available online, I have only found one that will let you start for free. All you need is a valid email address to start your training and your business. They do not even take your credit card or banking information.
What can you do with a free Wealthy Affiliate membership? You can build and host a WordPress website that is programmed for you, take 10 full lessons on how affiliate marketing works, what is SEO, and do keyword research. See lessons shown below.
All of the other training programs ask you to pay upfront before learning anything of value. Instead Wealthy Affiliate lets you join, take 10 of 50 training lessons, build your website, and interact with the community of online entrepreneurs (plus the owners) all for free!
Is it expensive to continue the training? Wealthy Affiliate gives you everything you need for only $49.00 per month with their Premium membership. They will even save you money by giving you your first month at $19.00 and offer lower-cost yearly payment plan.
Receive my

EXCLUSIVE BONUS

when you join today
I have been an active member of Wealthy Affiliate since August 2013. By October 2015 I was making more than enough money from my two separate niche websites, that I quit my 9-5 job. I have been working from home ever since and my next website is in the CBD niche.
When you join Wealthy Affiliate today and set up your profile, so I know you are serious, I will give you immediate access to training tutorials I have created helping newbies like you to get started on the right track. Below is a list of 10 out of 74 tutorials you will get free access to.
How to Use Facebook for Social Media Marketing

Using YouTube Videos on Your Website

How to Rank on Google Page 1 Without a Target Keyword

What is a Niche – How to Make Money in Niche Marketing

How to Get Your Content Indexed in Google Within Hours

Latent Semantic Indexing and Keywords for Higher SEO

How to Sell and Make Money on eBay

Free Images for Websites – Use Without Any Restrictions

How to Use Twitter for Social Media Marketing
Do you want to see what one of these tutorials look like right now? Click on that last tutorial above about Profitable Niche Affiliate Programs to get a sneak peek. If you join Wealthy Affiliate today, you will get my EXCLUSIVE BONUS of free access to all 74 of my tutorials.
Plus I will be more than happy to share ideas with you about building a website in the CBD oil niche, seeing how I am currently doing that myself. If you have any questions now, please leave them below in the comments section. To start your CBD business today, click the below image.
https://legitimatejobfromhome.com/top-10-cbd-hemp-oil-affiliate-programs-high-on-profits/
https://legitimatejobfromhome.com/wp-content/uploads/2019/06/Screenshot-2019-05-12-at-12.06.22-PM.png
https://legitimatejobfromhome.com/wp-content/uploads/2019/06/Screenshot-2019-05-12-at-12.06.22-PM-150x150.png
Money Making Ideas
Video
best cbd oil affiliate programs,make money selling cbd oil,top 10 cbd hemp oil companies
For the Top 10 Best CBD Hemp Oil Affiliate Programs, those listed here are the elite brands for the high reliable criteria they must meet. Unlike many other top 10 reviews on CBD affiliate programs, there was a strict process used in creating my list. Plus I have tried...
Robert
Prescott
robertp@legitimatejobfromhome.com
Administrator
The Best Legitimate Job From Home