The End of Google Authorship – What do I do now?
A week ago today on August 28th, 2014, the end of Google Authorship in search results was announced. To many of the people who had it, this came as an unwanted setback to their presence on the internet. For me personally it was not such a big deal and I will explain why in just a bit.
What was the purpose of Google Authorship?
I am not going to get into the technical aspects of Google Authorship as my goal for this post is to give a simple layman's term as to what was the purpose and visual aspects of Google Authorship. If you want to know what those technical aspects are, there are plenty of resources available on Google.
The purpose was to provide a way for those who were searching in Google, to find results to their queries that were from qualified authors. It was a way to separate those who were the most knowledgeable in their respective niche from those that were not. For example, if you were searching for the best way to replace the oil filter on a BMW, would you trust the knowledge of a web page from a general mechanic or from a BMW mechanic?
In essence Google would analyze the content that you create and over time would determine whether you were an authority within you respective niche. If you were, you would receive an authorship snippet which would include your authorship photo and a byline with your name and Google+ circle count, similar to what you see in the below image. This was also done to make your website links further stand out within the search results and possibly lead to higher CTR (Click-through Rates).
Sounds great! So why did it end?
Google is notorious for always testing and analyzing any of its creations and if they do not return enough value to the end user while staying within budget, they will cancel those creations. In short Google Authorship was not performing up to the expectations that it was originally hoped for. There were more Google+ users not using it than there were those who had it. Plus of those users who did have it, the majority of them did not have it set up correctly.
Google Authorship was just too expensive to keep going in its present flawed state. The testing data showed that authors with a photo and byline snippet were not getting any real advantage over authors with no snippet. Google would have to spend more resources just to get the problems solved and then hope that more people would take advantage of it. That is obviously not a smart way to stay within your budget.
Another factor to consider was the mobile search market. As of January 2014 mobile search traffic eclipsed desktop computer search traffic. More and more people are searching and surfing the web on their mobile devices. Because of this new fact, design studies were showing that photo snippets were not going to work well with limited search real estate in the mobile market and Google Authorship had to look the same for both markets.
If you take a look at photo to the right you will see that there is very little room for an authorship photo to be displayed. A typical view of search results on a desktop computer with authorship images would display about 5 or 6 results. However as you can see on an iPhone only 3 results without images can be displayed. There is simply no room for an image to be used effectively for mobile search results. Being that mobile search results are utilized more than desktop computers, the logical result was to just end Google Authorship.
But I liked seeing my photo in search results!
Just because you liked seeing your photo does not mean it was of any benefit to you or those searching Google. One of the original benefits of Google Authorship other than promoting you as an authority in your niche was that if someone were to see your authorship photo they would feel more inclined to click on your link. However even that benefit was flawed.
Sure when authorship was new it was a cool novelty but as time went on that novelty wore off. Those who search Google are looking for information and answers to their questions. How is a photo of you going to accomplish that? Simple answer, it is not! Perhaps one of the reasons why the data was showing no real advantage to those with photos over those without was because their Meta Descriptions did not provide what the searcher was looking for.
It is your Meta Description that will get a Google searcher to click on your link, not your photo. I could care less if you have a photo snippet or not. When I do a search the first thing I look at is the Title of the post and the second thing I look at is what the Meta Description says. Those are the only two factors that are going to get me to click on a link because they answer the question I am searching for.
It has always been extremely important that your Meta Description Tag be filled out properly so that you can increase your CTR as well as your SEO (Search Engine Optimization). Now that Google Authorship has ended, making sure your description is up to par is even more important. You can check out my post, What is the Meta Description, for how to fill out this Meta Tag.
The end of Google Authorship is not a big deal to me.
So why is it not a big deal to me? Frankly because it has never helped me in getting a high CTR. I do have high Click-through Rates on many of my pages and some of those pages are either on Page 1 or 2 of Google and the other search engines but I accomplished that without a photo snippet. So I can concur with Google's tests that having a photo snippet does not really help with a higher CTR.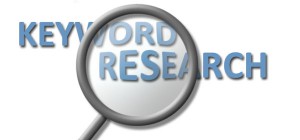 Why didn't I have a photo snippet in the first place? When I started with Google Authorship it was in late September 2013, about one month prior to Google cutting down the photo rich snippets. So you see, I never had a photo and it did not hurt my rankings or my CTR. How is that possible? I do extensive Keyword Research and combine that with a compelling and informative Meta Description. I also perform on-page SEO with the proper use of keywords and I write content that gets me on Pages 1 & 2 of Google.
A Google Authorship photo rich snippet is going to do you no good if your content is not good enough to be on Google Pages 1 or 2 because the majority of the search traffic will not see you. A little more than 90% of the search traffic on Google will not go past the first page of results before clicking on a link. So if your post is not on Page 1 or even Page 2, you could have a photo snippet with flashing lights and it would not help you much.
Should I just ignore setting up Google Authorship?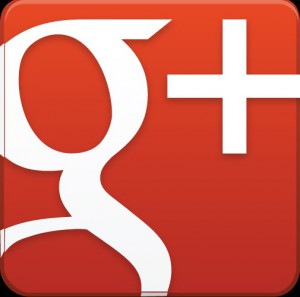 No! Google Authorship maybe dead and buried as far as search results go but Google is still interested in knowing who the author is of any of the content it indexes in its search database. There is even speculation that authorship data will be used and tracked again in the future but not in a visible way like what was Google Authorship.
That being said it is highly recommended that you continue to set up authorship and to not delete any of the authorship markup within your website. Like I said, Google still needs to know who the contributing author of your content is if you want to get faster indexing and ranking. The only way to do this is to connect your content with Google+ and you can only do that by setting up Google Authorship.
If you have any questions or comments on what you have just read, please leave them below and I will be happy to reply. For the best and most up-to-date training in how to get your content on Google Page 1 through proper SEO, check out The Wealthy Affiliate Review I have here on my website.
https://legitimatejobfromhome.com/the-end-of-google-authorship-what-do-i-do-now/
The End of Google Authorship - What do I do now?
https://legitimatejobfromhome.com/wp-content/uploads/2014/09/Google-Authorship-Links-Setup.jpg
https://legitimatejobfromhome.com/wp-content/uploads/2014/09/Google-Authorship-Links-Setup-300x300.jpg
2014 & 2015
Create a free website
Google,SEO,what is the meta description
A week ago today on August 28th, 2014, the end of Google Authorship in search results was announced. To many of the people who had it, this came as an unwanted setback to their presence on the internet. For me personally it was not such a big deal and...
Robert
Prescott
robertp@legitimatejobfromhome.com
Administrator
The Best Legitimate Job From Home