Stop Living From Paycheck to Paycheck – How I Succeeded
Why is it important to stop living from paycheck to paycheck? I will tell you how I found an easy free and low cost way to increase income. With many people just getting by and in credit card debt, any financial hiccup to cash flow can be devastating. That stops now!
A simple thing you can do right now that can help
The most recent government shutdown of 2019 here in the U.S. has brought back memories of the time when I was out of work. It was just after the crash of 2008 and a business I had been with for many years started laying off people. I was one of the last to go.
If you have never experienced the uncertainty when it comes to how you are going to pay your bills like rent, mortgage, car loan, and credit cards, it can be quite stressful. Family and friends can only help but so much, and government assistance does not offer much relief.
Fortunately my parents taught me from a young age, to take the change I had left over in my pocket at the end of the day and place it in a jar. I used a large mason jar and when the coins reached the top I cashed them in. But I took the saving process one step further.
I have a personal portable fire safe in my home to keep my important documents protected. I recommend everybody should have one, as it only costs about 40 dollars. When I cash out my coins I then take the paper money and put it into the safe. I was averaging about $35.00 USD every two months.
Prior to being laid off I had been doing this saving ritual for a little more than 10 years. Once the unemployment ran out and my family and friends couldn't financially help anymore, I started using my saved funds which amassed to roughly $2,700.00 USD.
You need to change your spending habits
Now I realize that amount of money may not seem like a lot but it was enough for me to pay two months of rent plus utilities and still have $300.00 left over. But there are going to be hard choices you will need to make to stretch your money. Choices like…
Stop eating out and make your own meals
Stop buying things that are solely for pleasure
Stop the gym membership and exercise at home
Stop driving to work and take the bus
Stop buying your daily large (Venti) morning Starbucks coffee
Yes I know. That last one is a tough choice to give up for those of us that need that cup of coffee to get going in the morning. Maybe you could compromise and just buy that Starbucks once per week on Monday morning which will save you $24.90 per week.
All of the little things you can do to save money here and there will add up to savings you can use to stretch your money and put you on a better budget. Just that weekly savings in Starbucks coffee alone would add up to almost one hundred dollars per month.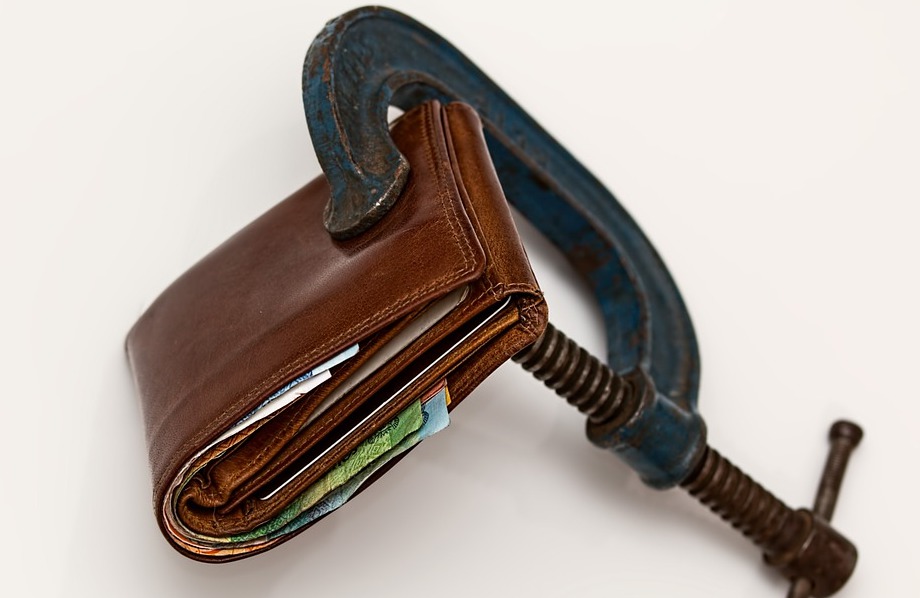 You have to change your mindset on how you buy and save money. Pretend you make less than you do and put some extra money away in a savings account from every paycheck you get. It could only be ten or twenty dollars, but it will add up and help when help is needed.
In addition to saving my daily change in that glass jar I also did everything I listed above. This gave me enough extra money to invest in my financial future by becoming my own boss doing something that I enjoy. You can do the same. It is not as hard as you think.
Turn your hobby into a money making endeavor like I did
When you are working for someone else you do not have full control of your income. My father had his own business and he worked hard and put me and my three sisters through school. So being financially conservative I started to invest what money I could into a hobby of mine.
My hobby was collecting baseball cards and sports memorabilia, as well as diecast metal NASCAR race cars. I would buy these by the case when possible to maximize my chances of getting higher priced collectibles and then resell them on eBay for more money.
It worked! I started making good money, even more than what I was previously getting with unemployment. Though I was not losing money anymore, I wasn't near the amount of income I made back before I was laid off. I was tired of living paycheck to paycheck.
So I further invested in free drop shipping wholesale suppliers. Now I had access to 1,000 wholesalers of products not just in my hobby but also in other niches that I enjoy. I slowly built up my income to a point of having some money left over after the bills had been paid.
I was now selling a lot on eBay, so much so that they tagged me as a Power Seller. That sounds more successful than it really is, but it was a far cry from where I was a couple of years prior. I knew if I had my own website I could make even more money. Then it happened.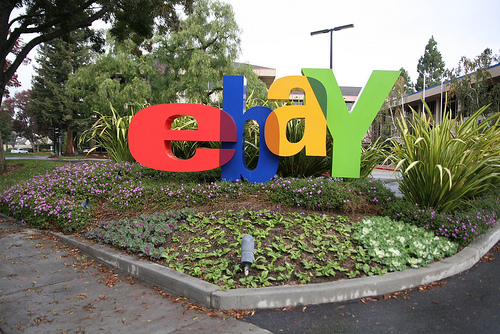 Having your own website can make you wealthy
There are many Power Sellers who continue selling through their own eBay Store as well as their own ecommerce website. However when you sell on eBay you have to pay them a fee for each item you list for sale and a 10% fee on the final sale price plus shipping.
Between the fees and a monthly charge for having an eBay Store, I realized that I could save a lot of money in annoying fees by just building my own ecommerce website. But I had no knowledge in how to build my own website, so I looked for options.
I did a Google search for, how to build a website without coding, and I found a couple of options. After some research I settled on a place called Wealthy Affiliate because most of the reviews I read were from non-techie people raving about the easy website building process.
I watched a video similar to the one I have here and was quite impressed at how easy and fast it took to get a website up and running. Between that revelation and the fact that I could take 10 lessons and build a website all for free, it was a no brainer for me.
While taking those 10 free lessons and building my one free WordPress website, I learned how affiliate marketing worked. Though I was looking to build an ecommerce website, I realized that I could make even more money with an affiliate website and for less effort.
Is affiliate marketing better than drop shipping?
Even though anyone can make a lot of money doing drop shipping through their own ecommerce website, what I had learned from dozens of others is that affiliate marketing is similar and just as lucrative if not more. Let me briefly explain what I mean by that.
The favorable thing about drop shipping is that you do not have to buy, stock and ship the products to your customers. But you do have to sell, perform customer service, providing for returns, and money back. Affiliate marketing is the same but no customer services are required.
There are a few other perks to affiliate marketing over drop shipping that makes it more of a money maker for the long haul. Theses are…
You can get an affiliate marketing website up and running quicker than an ecommerce
You can target a specific group of people in any interest or hobby you enjoy
Your website will become an authority in your niche over time
When your website becomes an authority, Google will give you more exposure
Most affiliate marketers have more than one website and multiple income streams
Whereas drop shipping requires more of a constant hands-on approach, affiliate marketing does not. Once you have set up your website and it is getting organic traffic through the Google search results, it will make money mainly on autopilot.
Another really nice aspect is that you can make your website about any kind of particular product you desire. I have a lot of different interests and I could make my website to promote products in video games, sports, photography, Star Trek, and many more.
This new approach requires you to do something you enjoy
Do you really enjoy your current job? I mean, do you get up in the morning and look forward to the daily 9 to 6 grind making money for your employer? Most people just go through the motions so they can earn that paycheck to continue to pay their bills.
But think of the fun it would be to work for yourself doing something you actually enjoy. When you can have a job like this, it makes work seem more like a hobby than a job. It is you who has total control of how much you can make. Best of all, when and where you will work.
When you have the freedom to perform your job and earn income wherever you wish, no longer do you have to worry about losing your job. No government shutdown or workforce stoppage will have a direct threat on your earned income.
The terms work at home and work from anywhere will be a reality to you. Being able to do this and to make money promoting products that you enjoy using, is a great way to make money. All you need to do to get started is setting up your FREE Wealthy Affiliate membership.
If someone told me 10 years ago that I could make thousands of dollars per month from major retailers, recommending products I enjoy to other people, I would think they were trying to scam me. But that is exactly how affiliate marketing works!
Multiple niches = multiple paychecks
There are millions of people all over the world who are earning a full-time and beyond income from the comfort of their home or public place with a wi-fi connection. When you do affiliate marketing you can have multiple websites giving you multiple ways to earn money.
Let us say that you like the outdoors or one of your favorite pastimes is kayaking and/or fishing. You could create an affiliate marketing website in the niche of Fishing Kayaks and other personal watercraft for the outdoor enthusiast.
On this particular website you could do reviews and promote various different types of kayaks, canoes, inflatable fishing boats, and other products associated with boating. You could also create an online guide of tips for fishing and offer it as a download.
Then you become a free affiliate of places that sell these products like Amazon, Walmart, Sea Eagle, and others. These companies will pay you a commission each month for every order your promotional website sends to them.
As soon as this website is getting customer traffic you could create another niche website and repeat the money making process. Perhaps it could be about the best kind of running shoes and you become an affiliate of Nike or Adidas.
How soon can you expect to make money?
Now let me be honest here. Being able to make a lot of money doing this will not happen right away. Depending on how much time you can devote to learning the correct steps to take and then implementing those steps, will determine how soon you will start making money.
Think of your financial success as a modern skyscraper office building. You cannot build that top floor without first building the foundation, then the support structure, and the building infrastructure. It could take you several months or a couple of years to finish.
The point is if you want to know how to stop living from paycheck to paycheck, you must set up another way to make money in your spare time. Affiliate marketing is the easiest way I have found to do just that and it only costs about $49.00 USD per month.
At the top of this website I have a menu category that says Money Making Ideas. When you click there you will get over a dozen different affiliate marketing niche ideas. Some of these I have linked to in this post to show you how it works.
I was able to quit my regular job after a couple of years spending a couple of hours each night after work and several hours on the weekend, learning the steps and building my business. The more time you put into it the quicker you see results.
Wealthy Affiliate University is where I and millions of others from all over the world have gotten their start. The training is very easy and many technical aspects are automated. It is designed to help the complete beginner to get started without spending a lot of money.
Remember when I said at the beginning of this post that by cutting back to only one large (Venti) Starbucks coffee per week would save about $24.90 USD? Well two weeks of savings would pay for an entire month of your Wealthy Affiliate Premium Membership.
They are the least expensive place on the internet to start your online business in any type of internet marketing. But before you decide to take out your credit card, I recommend you join Wealthy Affiliate for free and pay later.
You can do a lot as a free Starter Member. You can take the first 10 of 50 lessons, build a programmed for you WordPress website, ask questions, and learn how affiliate marketing works. Upgrade to Premium in the first 7 days and your first month is only $19.00 USD.
Once you join and set up your user account profile you will have full Premium access for 7 days. You can ask questions in Live Chat, get advice from other successful members like myself and the owners, and decide if this is right for you.
One more great aspect of Wealthy Affiliate is that you do not have to make money with affiliate marketing, you can still use WA to build an ecommerce website. Being a member is a win-win. If you have any questions now, please leave them below and I will be more than happy to reply.
https://legitimatejobfromhome.com/stop-living-from-paycheck-to-paycheck-how-i-succeeded/
https://legitimatejobfromhome.com/wp-content/uploads/2017/08/EmpowerNetworkFilesForBankruptcy-2.jpg
https://legitimatejobfromhome.com/wp-content/uploads/2017/08/EmpowerNetworkFilesForBankruptcy-2-150x150.jpg
At Home Jobs
Money Making Ideas
how can I stop living paycheck to paycheck,how to save money,How to supplement your income
Why is it important to stop living from paycheck to paycheck? I will tell you how I found an easy free and low cost way to increase income. With many people just getting by and in credit card debt, any financial hiccup to cash flow can be devastating. That...
Robert
Prescott
robertp@legitimatejobfromhome.com
Administrator
The Best Legitimate Job From Home