How to Start a Work From Home Business
With the economy being what it is and baby boomers getting set to retire, there are many people who want to know how to start a work from home business. In this blog post I will explain some of the best at home jobs that are available to everyone. Please note that I am not going to be covering all of them here.
I am only going to cover the three that I am involved with and mention a couple of others that I am looking into. I prefer to only write about things that I know personally work because I cannot see reviewing something I don't know anything about and that wouldn't be beneficial to you either. So let me get to it.
My three money makers
The internet is one of the greatest inventions of all time. Because of it you can pay your bill, search for information, make purchases, keep in touch with family and friends, learn new skills, and work from the comfort of your couch or bed. There are even more things than these three that you can do with the internet that you couldn't do before there was an internet.
SELLING ONLINE VIA EBAY:
I have had an eBay seller's account for about 14 years. I started in April of 2000. At first it was just to clear out some extra items around my home and that of my parent's house.
I soon realized what a great way this was to make some extra money on the side and the best part was that I could make money while I slept. Eventually I became hooked, almost as if selling and making money while I slept was like a drug addiction.
I wanted to sell more and make more so I started hitting up my friends and other family members for items around their houses that they didn't need so I could attempt to sell them on eBay for a commission. Matter of fact, I still do that today. For a detailed listing of 7 tips to help you to start selling on eBay, read my blog post called How to Make Money on eBay.
Selling on eBay can be quite profitable but only if you sell a lot and you are selling brand new items. To do this you first have to decide what kind of products you wish to sell and then find either a liquidator or even better a wholesaler that you can purchase from.
However one of the many things I learned about eBay is that they need to make money too and thus everyone who sells on eBay has to pay an eBay Seller's Listing Fee and then when the item sells you are hit with a Final Value Fee. Then yet again for one more time you are hit with a PayPal Fee.
SELLING ONLINE VIA AFFILIATE MARKETING:
My second money maker is Affiliate Marketing which I started late last year and it is one of my two newest money makers here in 2014. What is affiliate marketing? It sort of like selling on eBay but there is no auction process and there is no actual physical product that you have to stock and store in your closet.
Plus when an item sells you do not have to pack it up and mail it out. All of that is taken care of by the company whose product you just sold. You also do not have to handle any forms of customer service like answering emails and offering refunds.
In essence what you do is design a website or blog that centers around a specific product. You write about this product by helping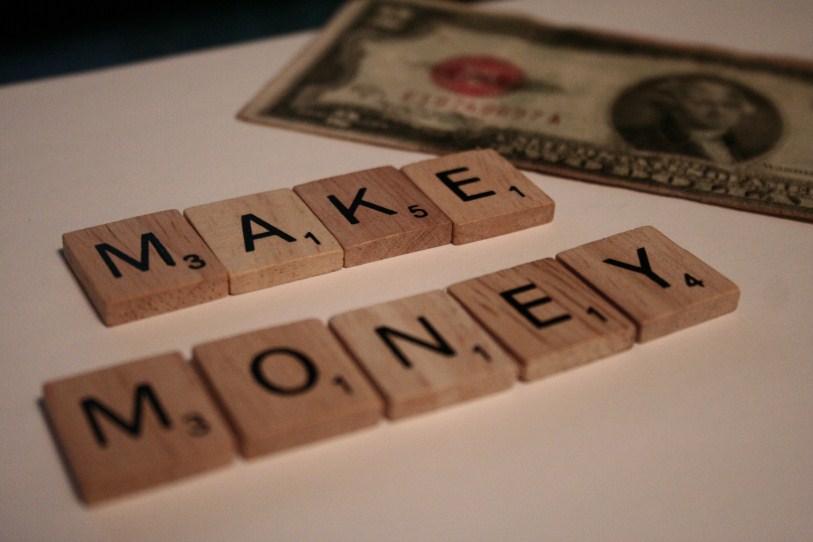 your website readers to understand more fully everything there is to know about this, so that your readers can make an informed decision.
Then you partner with companies that sell online and post their ad links to their products on your website or blog. When someone clicks on that ad and goes on to purchase the product from the retailer, you make a commission on that sale.
Again, just like eBay, you can make money while you sleep. But unlike unlike eBay you do not have to pay any seller fees and it is free to advertise the retailer's banner and link ads. I have affiliate links with Amazon.com, which is the largest affiliate marketer in the world, and other retailers that are relevant to my other two websites.
SELLING MY SERVICES ONLINE:
My most recent money maker is selling my services. Now that I know how to build a WordPress website and can host as many as I want for free, I am looking for people who need a website built for them that do not have the time to build it for themselves.
Even though the process of building a website is extremely easy to do, some people are still afraid because they think that they need to know some kind of programming. Not anymore you don't and if you want proof, watch the video on my Getting Started page.
These three home businesses have one thing in common
All of these business ventures have one thing in common. They are all done on the internet and in order for you to succeed on the internet, especially if you want to keep all of what you make which actually doesn't happen when selling on eBay because of the fees, you will need your own website.
The eight minute video below explains the process of earning money online, such as I do by promoting items sold on Amazon.com. See for yourself how you can accomplish this with your own website from the same training that I received.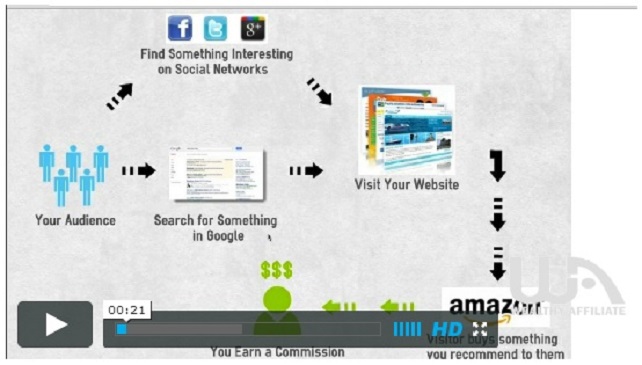 As I have mentioned above, building a website nowadays does not require any type of programming knowledge. Sure you can have someone else like me build it for you or you can do what I did and learn how to build it yourself.
I was able to learn in my spare time a couple of hours a day for roughly 15 days. I still have no idea how to program a website but yet I have three of them and I have Google Authorship and I am making money from them. If I can do it, anyone can and is doing it.
Wealthy Affiliate is the best online training course
I learned everything I needed to know on how to build an effective website at Wealthy Affiliate. Once you have an up and running website you have the ability to reach everyone in the world who has an internet connection and thus the potential for them to become your customers.
The training that Wealthy Affiliate provides and the resources that are available to you as a Premium paid member costs far less than ANY college can provide you. In addition the training at Wealthy Affiliate is constantly updated to keep up with the ever changing matrix of what the internet and more importantly what Google and the other search engines require for your websites to appear online.
You can read The Wealthy Affiliate Review blog I wrote on this website for more detailed information. I will say right on this post that my yearly payment for EVERYTHING I could possibly ever need to build and support my website, costs me a fraction more than 98.5 cents per day.
How many college courses online or in an actual building in 2014 do you know of that costs roughly 98.5 cents per day? Please if you know of a fully comprehensive training course that will teach you how to build a website, Keyword Research, SEO, PPC, and so much more for less money per day, I WANT TO KNOW ABOUT IT!
You can start all of this for free!
There's another great thing about Wealthy Affiliate and that is you get the chance to try out their training program for free! Though you do not get the full access to all of the available training that Premium paid members get for roughly 98 cents per day, you get to learn a total of 10 free Certification Course lessons, 10 free Bootcamp affiliate marketing lessons, 1 free website to build and free high speed cloud hosting.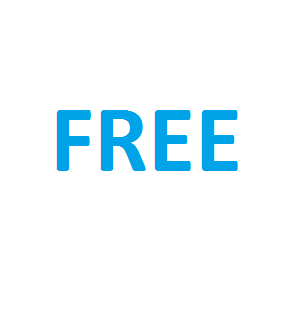 Wow! Can you imagine that? Getting and learning all of that for FREE as a Starter Member at Wealthy Affiliate and trust when I say, I took FULL advantage of that when I joined. I didn't upgrade to the paid membership until 4 weeks after joining, but in those 4 weeks I learned a ton of stuff and fully built my free website.
Every other training course I've EVER come across online has always asked me to pay at least something up front before trying their course. Wealthy Affiliate only asks you for your name and email address. NO Credit/Debit card or Banking information is required to join.
If you have questions as to what Wealthy Affiliate offers between the two different membership packages and other things, check out my FAQ page here on this website. If you would like to see if a domain name is available for a free website you would like to build, type it into the SiteRubix Plugin near the bottom of my blog post How to Build My Own Website for Free.
More real online jobs from home that I'm considering
I have come to the realization that diversification is important, especially because of how hard it is to get a full time well-paying job when there is so much competition out there. So I've decided to expand on my already established online business by getting into Affiliate Marketing and Website Creation.
However I am also looking at other ways to make money from the comfort of my home. I am also looking at doing some content writing, blogging, article writing, proofreading, and being that I now have a website I have a means to market myself for these services.
But the main one I will be starting up next is building my own "Store" website that I will brand as the same name I use for my eBay User ID. Being that I have sold on eBay for many years now, I am an eBay Top Rated Seller with a great selling track record.
My new website store will have some of the same items I sell on eBay but for a slightly cheaper price because I will not have to pay all of the eBay Seller fees. I have yet to fully implement this diversification of my eBay brand, but I will shortly.
I need a website to pull it together and that website creation hasn't started yet, so I'll continue selling exclusively through eBay and will continue to do so even once my website storefront is complete. Having your own website can open up many new avenues for making money from the comfort of your home.
The only way for you to reap those benefits is to start as soon as possible. All businesses take time to build and grow. – If you have any comments or questions, please leave them in the comments section below and I will gladly respond to you within 24 hours. – Thank you!
https://legitimatejobfromhome.com/how-to-start-a-work-from-home-business/
https://legitimatejobfromhome.com/wp-content/uploads/2014/01/A-HANDFUL-OF-CASH.jpg
https://legitimatejobfromhome.com/wp-content/uploads/2014/01/A-HANDFUL-OF-CASH-300x300.jpg
2014 & 2015
At Home Jobs
Video
affiliate marketing,how to sell on ebay,the wealthy affiliate review,work from home
With the economy being what it is and baby boomers getting set to retire, there are many people who want to know how to start a work from home business. In this blog post I will explain some of the best at home jobs that are available to everyone....
Robert
Prescott
robertp@legitimatejobfromhome.com
Administrator
The Best Legitimate Job From Home